Two New Yorkers Arrested for Selling Crack
On March 16, 2018, Maine drug agents stated that they had arrested two New Yorkers for selling crack to Maine residents. These New Yorkers are Shaundrea Fuller from Buffalo and Raquel Renfro from Rochester. Both women are under the age of 21, and the drug agents stated that they were staying in motels in Lincoln and Knox, two Maine counties, in order to sell drugs to residents. The agents state they repeatedly bought drugs from the two women while undercover. The charges placed on the two women were of aggravated trafficking in crack cocaine.
In addition, a Maine resident, Joseph Malburg, 52, was arrest on March 15, 2018 when police in Knox County searched his home and found over 50 grams of crack and 10 grams of cocaine. Police also found money they linked to the selling of these drugs. The three residents were all taken to Knox County Jail after their arrests on Thursday and Friday, respectively.
What Is Crack Cocaine?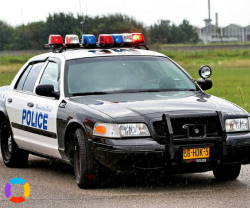 Crack is a form of cocaine that is smoked rather than snorted. Because the drug is delivered in a different way, it is actually much more addictive than regular cocaine. In fact, according to the Center for Substance Abuse Research, those who abuse crack can become addicted the first time they use the drug.
Crack causes a number of intense side effects extremely quickly when abused, including euphoria, increased blood pressure, a decrease in appetite, aggression, and paranoia. The symptoms wear off very fast as well, after about 15 minutes or so, and the individual will feel depressed and anxious. This leaves the user with a strong desire to take more of the drug, which can lead to multiple uses over a short period of time. This is one reason the drug is so addictive.
Getting Help for a Loved One Using Crack
Crack cocaine is one of the most dangerous drugs on the market. While it can cause addiction very quickly, it can also lead to sudden death and overdose, even on the first use. It is important to get help for someone if you think they are on crack, and the earlier you do so, the safer it will be for the individual.
Talk to your loved one about their substance abuse. They may want to seek help but may not know how. If this has not worked in the past, however, or if you are nervous to talk to your friend or family member one-on-one, you may want to plan an intervention.
Professional treatment should be the goal you have for your loved one in need of help for crack addiction. These programs usually start with detox, which will help you friend or family member stop abusing crack and safely navigate withdrawal. Afterwards, rehab will allow them to become more stable in their recovery and to learn the ways to avoid relapse.
Crack addiction requires safe, professional care, often in the form of inpatient detox and rehab. This is because the drug itself is so powerful and patients trying to overcome their addictions will need a lot of help.
Get the Help You Need Today
You can find treatment centers that will allow your loved one to recover safely when you call 866-351-3840(Who Answers?) . We will also help you find facilities that will accept your insurance plan, so you can make sure your loved one gets the care they need at a price they can afford.