Dialectical Behavior Therapy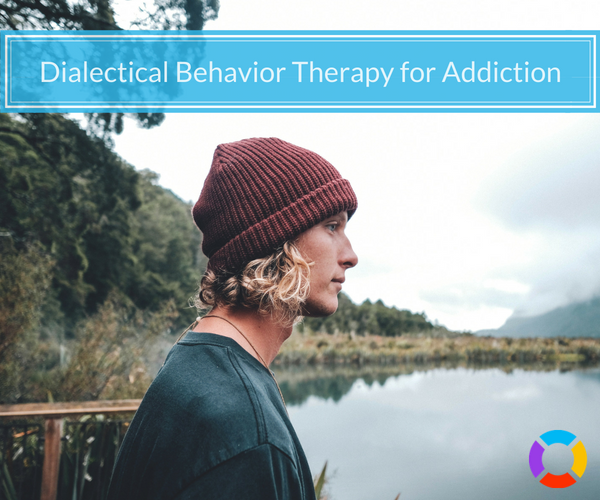 Dialectical behavior therapy is similar to cognitive behavioral therapy but has a number of differences. DBT therapy focuses on helping those with mental health and substance use disorders have a safe recovery. This program focuses less on changing behaviors and more on understanding them in order to provide patients with a more compassionate approach to their recoveries. Many different detox and rehab facilities use this therapy as part of their treatment programs.
Call 866-351-3840(Who Answers?) now to learn more about DBT for substance abuse. We are happy to help you find a treatment facility for your needs as well as answer questions you may have about addiction recovery.
What Is Dialectical Behavior Therapy?
DBT therapy was developed by Dr. Marsha M. Linehan in the 1980s to treat individuals with borderline personality disorders. Dr. Linehan found, as she was working with patients with severe depressive symptoms and suicidal tendencies, that cognitive behavioral therapy was limiting as a treatment option.
Dr. Linehan felt that CBT was asking patients to change their behaviors rather than understanding them and helping them stay safe.
Dialectical behavioral therapy was her solution with an emphasis on the theory of dialectics. The dialectic method states that truth can be established through reasoning arguments about the forces of change and acceptance.
The theory states that everything is interconnected and that change is constant.
Rather than asking patients to stop acting as they have, DBT tries to help the client understand and solve their current problems.
The main goal is to help patients build a happier, healthier life that they can better enjoy. Many patients have found it to be a sensitive approach that helps them in their recoveries.
How Does DBT Therapy Work?
DBT therapy focuses on helping people build the life they want, rather than concentrating on problem behaviors and past mistakes. For this reason, it makes patients feel more accepted as they get through recovery.
DBT therapy teaches patients that negative behavior is learned. This is the same general concept found in cognitive behavioral therapy. However, the program is considered more optimistic than CBT. DBT maintains that people do the best they can, and that they can make changes to improve their lives.
Dialectical behavior therapy teaches that both environment and vulnerability are the main causes of mental illness and substance abuse. These two factors are studied with the patient at great length. An unhealthy environment is one that does not provide respect, kindness, or understanding. People become vulnerable either because of trauma or because of their genetics.
Patients are asked to be more emotionally available with their counselors and loved ones. They are also asked to take the steps to deal with their day-to-day problems, making bigger obstacles less difficult.
Patients practice mindfulness meditation, emotional regulation, and distress tolerance. This is so they can solve the issues in front of them. According to Winona University, distress tolerance is necessary for dual diagnosis patients. Those with dual diagnosis tend to have higher distress intolerance, which could lead to relapse. This is why treatment must focus on building up one's distress tolerance.
DBT therapy can take place as individual or group therapy, and many patients build strong bonds with their counselors. This program is focused on giving patients a more positive outlook, a belief in their abilities to create better lives for themselves without shame or blame.
Call now to find recovery programs that offer DBT!
When Should DBT for Substance Abuse Start?
DBT for substance abuse can start during detox. Doing this can help the person make a smoother transition into addiction treatment. Many people struggle with severe depression and other emotional issues early on in withdrawal, and this program could help them cope.
Some people may not be prepared for DBT therapy when they begin detox. This is especially true if they are dealing with delirium tremens (alcohol) or drug-induced psychosis (stimulants). If this is the case, therapy can start when the person is more stable.
How Long Does Dialectical Behavior Therapy Last?
DBT for substance abuse and mental illnesses may last for months or even years. The program is focused on small victories, so patients must not be rushed out of treatment too soon. It often continues into addiction treatment, and some people keep seeing a counselor as a form of aftercare.
Where Can I Find DBT Therapy?
This is a fairly new therapy, but is now the standard form of treatment for borderline personality disorder. It has also been found effective for dual diagnosis patients, which is why more and more counselors are using DBT. You may also be able to find counselors who practice dialectical behavior therapy out of their own offices.
Seek Safe, Effective Detox Treatment Now
We are always available to help you find detox treatment for drug and alcohol dependence. We can also answer any questions you might have about recovery. Call 866-351-3840(Who Answers?) now to begin your new life by taking the first step.
Sources
Addiction Science & Clinical Practice. (2008). Dialectical Behavior Therapy for Substance Abusers.
Association for Behavioral and Cognitive Therapies. (2018). Dialectical Behavior Therapy Is Effective for the Treatment of Suicidal Behavior: A Meta-Analysis. 
WebMD Medical Reference. (2018). Dialectical Behavioral Therapy.
Winona State University. (2014). DBT In Substance Abuse Treatment.