Workplace Addiction
Published:
01/15/2018 |
Author:
Ashley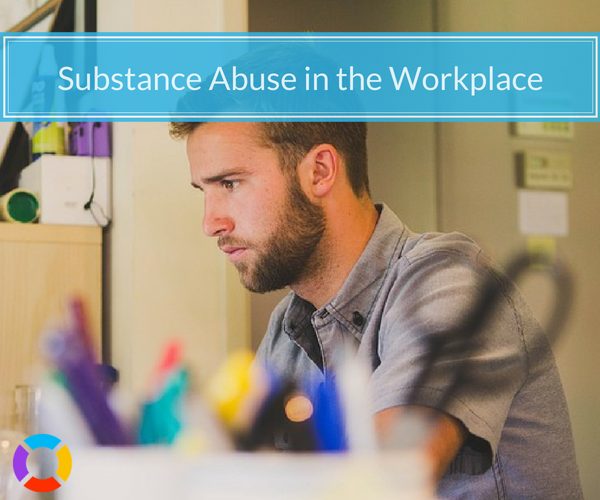 Addiction in the workplace is a serious problem. Employers and employees should both be vigilant in order to minimize the issues associated with substance use disorders among coworkers and to determine if someone close to them is using. This, coupled with addiction treatment approved or sponsored by one's workplace, can be the best way to ensure that someone is able to safely recover from this issue and avoid any potential accidents in the workplace.
If you or someone you know has been using drugs or alcohol to a dangerous degree and needs help, call 800-483-2193(Who Answers?) today. Our treatment advisors would be happy to help you find the safest, most effective detox and rehab facilities for your needs, including programs that will be approved through your group or workplace insurance plan.
Workplace Addiction: How and Why It Happens
One of the main reasons an individual may start to abuse drugs and alcohol as a result of their professional life is an abundance of stress.
According to the National Institute on Drug Abuse, many different studies have linked stress with substance abuse. In fact, stress seems to be the number one cause of this problem. People who are under a lot of stress are also much more likely to become addicted to drugs or alcohol if they do begin to use.
Even if an individual only uses drugs outside of work, it can still affect their performance at work. According to the U.S. Department of Labor, people who use drugs and alcohol heavily—whether in work or outside of work—are more likely to change jobs three times or more during a year, are more likely to be absent or request time off, and are more likely to be involved in an accident at the workplace. Alcoholism alone causes 500 million lost workdays every year.
Sadly, many individuals look at substance abuse and addiction as problems unemployed people have. When you begin to understand why people with jobs will also abuse dangerous substances to a serious degree, you can recognize how someone you know—or maybe even you yourself—have been putting your professional life at risk for drugs or alcohol.
Contact Detox.com now to find drug and alcohol detox centers near you!
Recognizing Addiction in the Workplace
Being able to recognize addiction in the workplace is an important part of helping those who need it most. It isn't about finding someone out and tattling on them but rather about ensuring that everyone in the workplace is as safe as possible. You can recognize substance abuse in a coworker or employee using the signs listed below.
It is important to remember that many of these signs could potentially be associated with other problems, but noticing several of them in one individual (especially when they are consistent and frequent) strengthens the likelihood of addiction.
How Can I Help a Coworker with an Addiction?
You can help a coworker with a substance use disorder. If this individual is someone you are very close to, you may be able to stage an intervention with some of their closest friends, coworkers, and family members. According to the Mayo Clinic, it's important to seek guidance from an intervention specialist if you believe the person may react violently. If, however, you are not close to them, it is more important to be careful about how you approach them.
You may be a supervisor and feel comfortable to talk to the individual based on the specific code of conduct set forth through your company. If you are not, however, it could require you to bring these concerns to a supervisor. Employee assistance programs (EAPs) often have protocols for this type of situation in order to help people with addictions find the treatment they need through their workplaces (OPM).
What Treatment Options Are Available for Professionals Addicted to Drugs and Alcohol?
People who have jobs but are also addicted to drugs should still seek help. One of the biggest barriers to this is that many individuals are afraid that, if they do admit to having a substance use disorder, they will lose their job. However, most workplaces in this day and age have approved substance abuse treatment programs through their EAPs. Those who choose to attend these programs don't have to worry about losing their jobs and will be able to continue working once they finish treatment.
According to the NIDA, many of these EAP-based treatment options provide short-term counseling services or help for patients who want to be linked with professional treatment centers.
If you need to go through a specific program in order to ensure you will not lose your job, please let us know when you call. We will help you find the best option for your personal and professional needs.
Many recovery programs start with detox.
After detox, rehab is the next step of recovery.
The most important thing to remember when you are seeking help for yourself or a loved one suffering from addiction is this the stigmas associated with this issue should not prevent you from finding the care you need. Many people are able to recover safely with the help of addiction treatment, and as stated by the NIDA, a large proportion of these individuals are able to improve their social, psychological, and occupational functioning.
Making sure your workplace understands your needs and offers you support can also improve your performance in treatment and increase your likelihood of completing the program. As such, make sure that you find out what options are available to you through your EAP in order to recover as safely and effectively as possible.
Getting Help for Workplace Substance Use Disorders
People suffering from substance abuse disorders do not need to hide the problem from their workplace, but seeking treatment is necessary in order to avoid dangerous consequences of this issue. Call 800-483-2193(Who Answers?) now to speak with a treatment advisor, and we can help you find the best care to suit your needs.
Sources
National Institute on Drug Abuse. (1999). Studies Link Stress and Drug Addiction.
National Institute on Drug Abuse. (2018). Is There a Link Between Marijuana Use and Psychiatric Disorders?
United States Department of Labor- Elaws- Employment Laws Assistance for Workers and Small Businesses. (n.d.). How Does Substance Abuse Impact the Workplace?
U.S. Office of Personnel Management. (n.d.). Alcoholism in the Workplace: A Handbook for Supervisors. 
U.S. National Library of Medicine. (2018). Substance Use Disorder.
Mayo Clinic. (2017). Intervention: Help a Loved One Overcome Addiction.
U.S. Office of Personnel Management. (n.d.). Employee Assistance Programs. 
National Institute on Drug Abuse. (2018). Principles of Drug Addiction Treatment: A Research-Based Guide (Third Edition)- How Can the Workplace Play A Role in Substance Abuse Treatment?
National Institute on Drug Abuse. (2018). Principles of Drug Addiction Treatment: A Research-Based Guide (Third Edition)- How Effective is Drug Addiction Treatment?