Inpatient Detox
Published:
01/18/2018 |
Author:
Ashley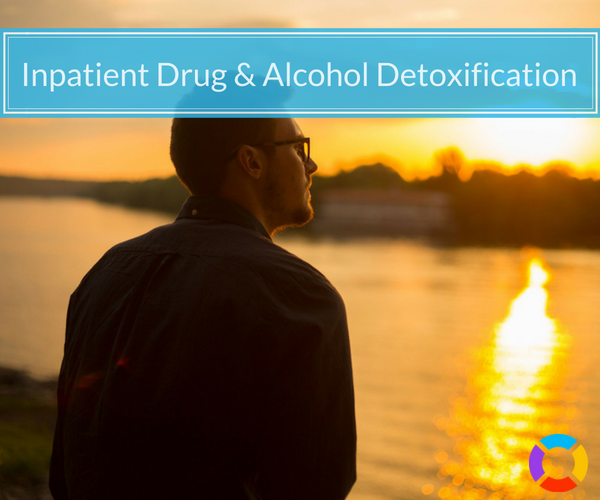 Many individuals require inpatient detox in order to begin a safe recovery from a substance use disorder. Though detox alone is not a treatment for addiction and care must be followed by some type of rehab or addiction treatment program, an individual can safely withdraw from a dangerous drug of abuse and put an end to their dependence in an inpatient detox center.
If you are struggling with a substance use disorder, or you know someone who is, now is the time to seek help. We can assist you in finding the best detox program for your needs when you call 800-483-2193(Who Answers?) today.
What Is Inpatient Detox?
Inpatient detox is a type of medically assisted withdrawal program where patients can safely stop their substance abuse and be weaned off the drug without experiencing severe withdrawal symptoms. These facilities are 24-hours and provide sleeping accommodations, meals, and other daily necessities to patients.
Some inpatient detox centers provide hospitalized care while others do not. According to the National Institute on Drug Abuse, the latter programs are sometimes called residential detox centers.
Patients may only stay for a short time, which can be as little as 3 or 4 days to 30 days. Some patients, however, need longer inpatient detox treatment, which can mean staying at the facility for several months of care.
These facilities offer 24-hour supervision under a trained medical staff as well as a safe, controlled environment in which patients can go through detox.
Some facilities ask that patients do not receive visitors—or even phone calls—for the first 30 or so days of treatment, while others might provide a less strict approach.
The main goal of these facilities is to ensure that patients are safe while going through detox. The withdrawal phase of addiction recovery is often the most dangerous and the most likely to end in relapse, which is why it is so very important to seek professional detox treatment during your recovery.
What Does Inpatient Detox Entail?
Inpatient detox has a number of different elements to it. Patients who are brought to an inpatient center for treatment can usually expect a structured withdrawal from drugs and alcohol in a safe environment.
Intake and Assessment
Most detox facilities start out with the intake and assessment phase. Patients are admitted to the program, and any important aspects of treatment (such as whom to have as an emergency contact, how treatment will be paid for, etc.) can be worked out here. Then, the patient receives a full examination, including assessment of their substance use history and withdrawal.
Most individuals must be assessed for any co-occurring mental disorders if they haven't been already. This is because mental illness and addiction often go hand-in-hand.
Induction
The patient then begins their treatment regimen, which is usually a combination of medications to treat and minimize one's withdrawal symptoms and behavioral therapies to stabilize the patient and prepare them for addiction treatment. During this phase, medications may be experimented with and doses may be tweaked in order to find the right amount.
Contact Detox.com now to find inpatient detox centers near you!
Stabilization
The patient will need to be stabilized on their medications as well as in the treatment program. This may take a few days or longer, especially if the individual is experiencing severe symptoms such as drug-induced psychosis or delirium tremens.
In the latter case, treatment may require full sedation for a few days.
Maintenance or Weaning
Once the patient is stabilized, they will either need to be maintained on medication to curb their withdrawal symptoms and cravings or weaned off their medications. This decision is usually made on a patient-by-patient basis (including when each step occurs) based on the doctor's recommendations for treatment. According to the Journal of Addictive Diseases, "…maintenance medication provides the best opportunity for patients to achieve recovery from opiate addiction."
Transition into Addiction Treatment
Finally, the patient must make their transition into rehab. Without proper addiction treatment, they will not be able to build a solid recovery.
When in inpatient detox, all of this is done onsite at the facility, and the individual lives among other recovering addicts. Some inpatient detox centers provide more intensive care, especially those in hospitals, while others may feel more like group homes. Usually, treatment like medications, individual therapy sessions, and group therapy sessions occur at the same times every day, and patients are given free time to spend on activities or to reflect on their recoveries.
Who Needs Inpatient Detox?
Not everyone needs inpatient detox, but it can be a necessary choice for someone who has never detoxed from drugs before. Someone who has already been through alcohol withdrawal is more likely to experience delirium tremens, so these individuals may also want to choose inpatient detox.
Other people who may need inpatient care during withdrawal include
Individuals with high psychiatric severity, including people with dual diagnosis, drug-induced psychosis, or other psychological issues (Psychiatric Quarterly)
Individuals who do not have safe home environments in which to detox
Individuals who lack strong support systems of friends and family members
Individuals who are in danger at home
Individuals who believe they would be likely to relapse if at home during detox
individuals who need stress relief, including time away from home or work during detox
individuals who are likely to experience severe withdrawal symptoms, including those associated with alcohol, benzodiazepines, or stimulant dependencies
Even if you have been through detox before or you are going through a less severe withdrawal syndrome (such as opioid withdrawal), you may still choose inpatient care.
What Happens After Treatment?
After detox, you must seek addiction treatment in the form of a professional program. It may be inpatient or outpatient-based depending on your situation. This is absolutely necessary, otherwise you won't be able to count on a safe, stable recovery. Detox treatment itself is not a treatment for addiction, only for dependency. Accord to the NIDA, detox alone does little to change long-term drug use.
Let Us Help You Find Inpatient Detox Centers in Your Area
Call 800-483-2193(Who Answers?) today to speak with a treatment expert, and we will assist you in finding the right inpatient detox centers for your needs. You can begin your recovery as safely as possible when you call today.
Sources
National Institute on Drug Abuse. (2018). Principles of Drug Addiction Treatment: A Research-Based Guide (Third Edition)- Types of Treatment Programs.
Journal of Addictive Diseases. (2012). Maintenance Medication for Opiate Addiction: The Foundation of Recovery.
The Psychiatric Quarterly. (1993). Inpatient vs. Outpatient Treatment for Substance Dependence Revisited. 
National Institute on Drug Abuse. (2016). Understanding Drug Abuse and Addiction: What Science Says- 8: Medical Detoxification.