Suboxone Detox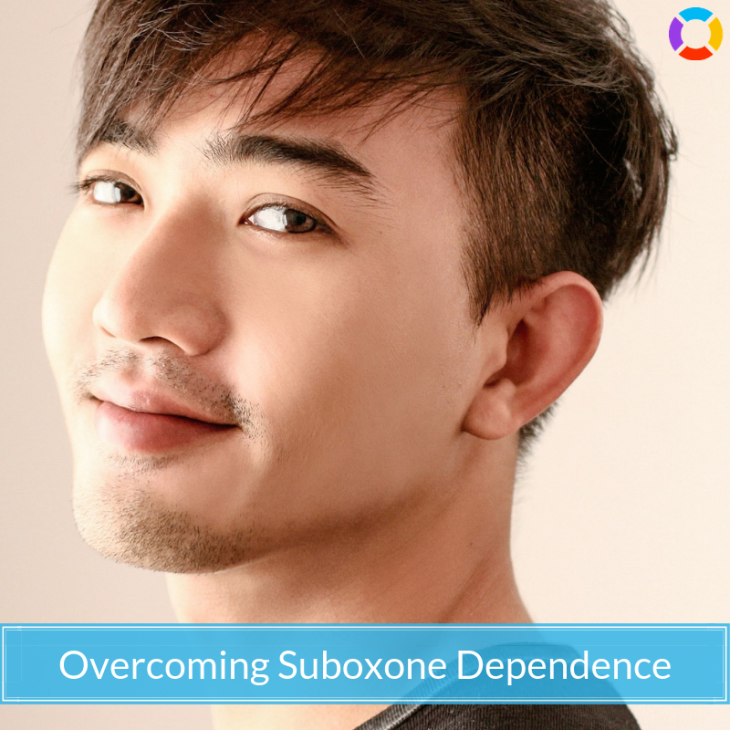 Suboxone is a sublingual film that contains buprenorphine and naloxone. The drug is normally used to treat opioid addiction. Because it contains buprenorphine, a partial opioid agonist, however, it can cause a dependency syndrome of its own that may need to be treated with Suboxone detox.
The naloxone present in the drug is meant to protect it from abuse, although many people do still abuse it, especially those who are already addicted to opioids. This type of abuse can lead to addiction as well as dependence. Anyone who becomes dependent on Suboxone should seek professional help, preferably in a Suboxone detox facility.
We can help you find local Suboxone detox centers that are effective and beneficial for those recovering from this syndrome. Just call 866-351-3840(Who Answers?) today to learn more about your options.
Understanding Suboxone Detox
Suboxone is a brand name medication that contains buprenorphine (a partial opioid agonist) and naloxone (an opioid antagonist). It is usually prescribed for the treatment of opioid dependence. The drug is a sublingual tablet that is placed under the tongue and allowed to dissolve. When this occurs, the symptoms of opioid withdrawal become minimized, and the individual can safely navigate their daily life. Suboxone can be prescribed both in a detox situation where the patient is being weaned off the drug and in a maintenance situation where the patient is taking the drug for an indefinite amount of time to stave off withdrawal and treat addiction.
According to the National Library of Medicine, Suboxone is also a target for individuals looking to abuse opioid drugs. Since the drug does contain buprenorphine, some people will take it without a prescription just to stave off their withdrawal symptoms or to try and get high. Both of these acts are illegal and dangerous.
Many people are dependent on Suboxone through the treatment of opioid addiction, but some may become dependent—and addicted—through abuse. According to the journal Current Drug Abuse Reviews, some people transition to abusing Suboxone because it's cheaper than heroin and other opioids in some regions. No matter what your situation, Suboxone detox could be a helpful option for weaning you off the drug and allowing you to live without opioid dependence.
It is important to remember that some people will stay dependent on Suboxone for years through their addiction treatment program. If they are taking the medication as prescribed, this is perfectly safe.
People who want to be weaned off the drug can do so in a Suboxone detox center or under the care of a doctor. This process takes time and should be done only when the individual is ready.
Some opioid addicts will need to be weaned off the drug early on in treatment, going through medically assisted detox rather than maintenance first.
Also, you must remember that Suboxone detox is not a treatment for addiction to Suboxone or any other opioid drug. If you or someone you love is suffering from opioid addiction, you MUST seek addiction treatment after detox has ended (National Institute on Drug Abuse).
Suboxone Withdrawal Symptoms
Suboxone withdrawal symptoms are similar to those related to other opioids. Someone who has been on Suboxone for a long time should not suddenly stop taking it, as this could lead to the experience of intense symptoms such as
Flu-like symptoms
Fever
Sneezing
Coughing
Runny nose
Insomnia
Chills
Hot flashes
Gastrointestinal problems
Nausea
Vomiting
Diarrhea
Abdominal pain
Pain and discomfort
Muscle pain
Joint pain
Bone pain
Psychological symptoms
Confusion
Irritability
Anxiety
It is always much safer for an individual experiencing Suboxone withdrawal to seek treatment in a safe, effective detox center. We can help you find the right program for your needs today. Just call 866-351-3840(Who Answers?) , and you can learn about the options available to you for a safe recovery.
Cause of Suboxone Withdrawal
Suboxone withdrawal can occur for many reasons and in many ways.
An individual takes Suboxone by prescription for pain, becomes dependent, and stops taking it or tries to cut back.
An individual takes Suboxone by prescription for opioid addiction treatment, becomes dependent, and stops taking it or tries to cut back.
An individual takes Suboxone by prescription and begins to abuse it, which causes dependence and addiction.
An individual abuses Suboxone to get high and becomes dependent.
An individual abuses Suboxone to stave off heroin or other opioid withdrawal symptoms and becomes dependent.
An individual takes Suboxone while pregnant and the baby is born dependent.
The last of these is a very dangerous situation, as the child will experience neonatal abstinence syndrome, a severe form of withdrawal for newborns. According to the NIDA, a baby is born every 25 minutes with these symptoms. However, it is important for pregnant patients to be maintained on a drug like Suboxone during their pregnancy, as it is more dangerous for both the patient and the fetus to experience withdrawal while the patient is still pregnant.
There are many reasons why a person might experience Suboxone withdrawal and need detox treatment, but whatever the reason, it is necessary for them to receive the best, safest care for their recovery. This usually means treatment in a Suboxone detox center.
How Long Will Suboxone Detox Take?
In most cases, patients are weaned off of Suboxone slowly in a Suboxone detox program. According to the Substance Abuse and Mental Health Services Administration, this often occurs after the individual has been stabilized on the drug for a certain amount of time (which is often determined on a patient-by-patient basis). Weaning an individual off of Suboxone usually takes a few weeks, often at least a month or so. However, some doctors will advise doing this much more slowly to avoid the patient experiencing any severe symptoms.
If it were to occur naturally, Suboxone withdrawal would likely last two weeks or so. Though some other opioids—like heroin—are short-acting and cause shorter withdrawal syndromes, Suboxone's syndrome is likely to last longer because it is a long-acting drug (Harvard Medical School). No matter how you choose to go through Suboxone detox, it is necessary to make sure you are allowed to do so at the safest pace for your needs.
Alternatively, there are ultra-rapid and rapid detox programs that send patients through detox as quickly as possible, putting them to sleep and then inducing withdrawal so it can occur at an accelerated rate. However, studies, like this one from the NIDA, have shown that many people still grapple with intense symptoms and that the syndrome itself is no easier to overcome while sedated.
If you have been maintained on Suboxone for a long period of time (or if you were abusing the drug), you should expect to experience a longer detox, specifically because most doctors want to give patients more time to withdraw from this medication. This can help avoid the possibility of relapse and other dangerous effects.
Do you still have questions about Suboxone detox and the timeline for this program? Let us help. Call 866-351-3840(Who Answers?) , any time to discuss your concerns.
Are There Dangers?
There are certain dangers associated with Suboxone detox, especially if it is not performed under the care of medical professionals. Just like every other type of opioid drug, Suboxone can cause withdrawal symptoms when a person who is dependent on it suddenly stops taking it. Some of these symptoms can result in serious side effects, including
Dehydration, a potential outcome of the vomiting, diarrhea, and sweating associated with Suboxone withdrawal
Severe anxiety
Depression, which can lead to suicidal thoughts
Malnutrition, a potential outcome of the lack of appetite experienced during Suboxone withdrawal
Relapse is always a dangerous potential outcome of being weaned off of Suboxone. Many people return to abusing other opioid drugs or their Suboxone medication itself because the symptoms feel too intense. It is always necessary for the detox doctor to be aware of this potential outcome and to guard against it.
What's more, if a person were to relapse during or after detox, this is also the most likely time that they could experience a deadly overdose. Withdrawal actually diminishes one's tolerance, which many people do not realize, and this can result in the patient overdosing on a much smaller dose than they are used to (NLM).
For all these reasons and more, no one should ever attempt to detox from Suboxone without a doctor's help and without the proper care, which in most cases is treatment in a Suboxone detox program.
What Treatment Options Are Available for Withdrawal?
The treatment options for Suboxone detox are usually the same as those for other types of opioid withdrawal, although caretakers must be careful not to let patients withdraw from the drug too soon, especially if they were taking it for addiction and began abusing it. Some people stay maintained on Suboxone their whole lives, but for those who choose to withdraw, there are a number of treatment options available.
Most individuals are weaned off Suboxone, rather than placed on a different medication like methadone or clonidine. However, it is important that every patient does so with the consent and help of their doctor. According to the U.S. Food and Drug Administration, doctors know the right way to detox from Suboxone in order to keep the individual's withdrawal symptoms as minimal as possible.
In the case that an individual has been abusing Suboxone and needs a stronger medication for maintenance, a switch to methadone may be helpful, but this depends highly on the patient and their doctor.
Most detox centers will also offer behavioral therapy to help those being weaned off Suboxone. This can be beneficial, especially if the individual has been on Suboxone for a long time. It can also help treat any comorbid disorders associated with addiction and prepare the individual for coping with the issues of their day-to-day life without drugs.
Holistic treatments may also be helpful during detox. These can include programs like yoga and exercise therapy or amenities like massage therapy. Some individuals also benefit from art therapy or other alternative therapies, especially if they feel uncomfortable during talk therapy.
Some individuals may also choose a different type of Suboxone detox program.
Ultra-rapid detox: sedates the patient and induces withdrawal, taking about 24 to 48 hours
Rapid detox: works similarly to ultra-rapid detox but lasts about 3 to 4 days
Spiritual detox: focuses on the patient's spiritual growth along with their physical health
Natural detox: detox that does not provide medication, although this is not usually recommended for those who have been taking Suboxone
Depending on what type of treatment you are looking for, we can help you find local Suboxone detox centers that suit your needs and will allow you to recover safely. Call 866-351-3840(Who Answers?) now to learn more about the different treatment options available to you for Suboxone detox.
Inpatient or Outpatient Suboxone Detox
Choosing between inpatient and outpatient detox is another part of finding the best program for your needs. Comparing the two types of care can help you make this decision more easily.
Inpatient centers, according to SAMHSA, offer highly structured care that provides 24-hour supervision. Patients stay at the facility overnight and receive their meals at the center.
Outpatient centers provide patients with more freedom to schedule treatment when they want to. Because these programs are not 24-hours, patients can work, see their families, or do other things when not in treatment.
Not everyone needs inpatient detox, but especially if you were abusing your Suboxone medication, it is important to consider whether or not this option could be beneficial for you.
Contact Detox.com now to find inpatient and outpatient Suboxone detox centers near you!
Benefits of Inpatient Suboxone Detox
Inpatient Suboxone detox does have a number of benefits, specifically for those who were abusing their medications. For example, this program protects the patient from relapsing back to the drug because they are in a 24-hour facility. It also offers more amenities, treatment options, and other programs than outpatient care normally does. In addition, when someone experiences an issue as severe as abusing their treatment medication during recovery, it can be a good idea to start over with a treatment program that is more intensive.
Other reasons to choose inpatient detox are
Inpatient detox will surround you with people who are supportive of your choice to seek treatment. This can truly help many people who do not have a support system of friends and family members at home.
Inpatient detox can also offer you a chance to get away from the stresses of your day-to-day life, issues that may have helped lead to your substance abuse in the first place.
Inpatient detox centers are more effective for those who have a comorbid mental disorder, which are extremely common among the substance abusing population (NIDA).
No matter what you choose, remember your needs—or the needs of your loved one, if they are the patient—should always come first in order for a safe recovery.
Find a Local Suboxone Detox Center
Local Suboxone detox centers are near you, and all you have to do to find them is call 866-351-3840(Who Answers?) . We are available to speak to you about your needs for detox and to help you ensure that you can recover as safely as possible. Detox is a necessary step in many people's safe recovery from Suboxone addiction, and we want to make sure you take this step in the most helpful way.
Suboxone can be an effective medication for substance abuse treatment, but many people still need help detoxing from this drug. Let us make this process easier so you can create a solid recovery that will last a long time.
Sources
U.S. National Library of Medicine. (2018). Buprenorphine Sublingual and Buccal (Opioid Dependence).
Current Drug Abuse Reviews. (2011). Buprenorphine and Buprenorphine/Naloxone Diversion, Misuse, and Illicit Use: An International Review. 
National Institute on Drug Abuse. (2016). Understanding Drug Abuse and Addiction: What Science Says- 8: Medical Detoxification.
National Institute on Drug Abuse. (2015). Dramatic Increases in Maternal Opioid Use and Neonatal Abstinence Syndrome. 
Substance Abuse and Mental Health Services Administration. (2016). Buprenorphine.
Harvard Health Publishing: Harvard Medical School. (2005). Treating Opiate Addiction, Part I: Detoxification and Maintenance.
National Institute on Drug Abuse. (2006). Study Finds Withdrawal No Easier With Ultrarapid Opiate Detox.
U.S. National Library of Medicine. (2016). Opiate and Opioid Withdrawal.
U.S. Food and Drug Administration. (2014). Suboxone® (buprenorphine and naloxone) sublingual film CIII Buprenorphine (opioid partial agonist‐antagonist) Naloxone (opioid antagonist).
Substance Abuse and Mental Health Services Administration. (2018). Treatments for Substance Use Disorders.
National Institute on Drug Abuse. (2018). Comorbidity: Substance Use Disorders and Other Mental Illnesses.