Treatment
Published:
02/3/2017 |
Author:
Admin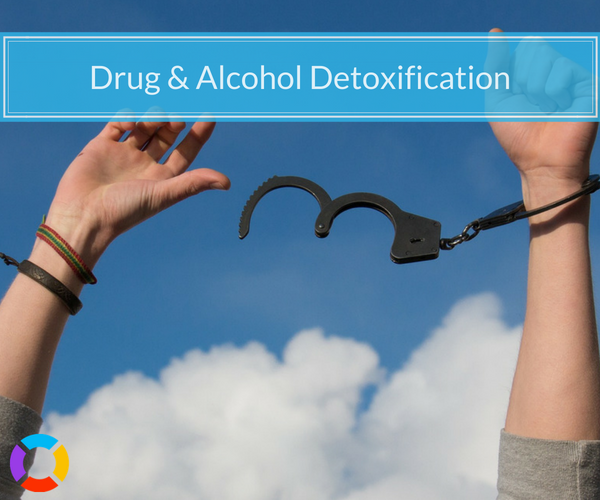 Detoxification, also known as detox, is often the first stage of addiction treatment for those who suffer from substance abuse. Detox treatment helps you overcome physical dependency on drugs and alcohol so you can stop using these substances and recover from addiction both physically and mentally. Detox centers offer several different treatments that can help you successfully overcome addiction to nearly any substance based on your unique, personal health needs and preferences.
What is Detox?
Detox is a process in which you quit using and abstain from drugs, alcohol, and other substances. There are two main types of detox treatments offered at most detox centers: medical detox and natural detox.
Medical detox involves the use of medications that can reduce or eliminate one or more withdrawal symptoms. For instance, medical detox is frequently used to treat addiction to heroin and painkillers, since these drugs are highly addictive and difficult to stop using without triggering cravings and withdrawal symptoms. Medical detox is effective at treating nearly any addiction type, and can make the withdrawal process safer and more comfortable.
Natural detox, on the other hand, involves quitting drugs and alcohol cold turkey without the use of other drugs or medications that relieve withdrawal symptoms. Instead, natural detox allows you to overcome addiction using natural therapies such as yoga, exercise, and massage. Since natural detox may result in cravings and withdrawal symptoms, the medical staff at these detox centers can safely and comfortably support you through the detox process.
Medical and natural detox treatments are both highly effective at helping you overcome addiction, but the ideal detox for you depends on your addiction type and personal needs.
For example, if you've been struggling with addiction for several years and want to avoid severe, painful withdrawal symptoms, you may fare best with medical detox, which can eliminate one or more symptoms. On the other hand, if you want your addiction treated naturally without the use of drugs, opt for natural detox and benefit from holistic therapies such as exercise, massage, and IV vitamin therapy.
The Role of Detox in Addiction Treatment
Addiction involves more than just physical dependency on drugs or alcohol, and often stems from underlying psychological causes, such as mental illness or previous trauma. Detox helps you overcome physical dependency on substances so you can move on to treating the psychological aspects of addiction.
Due to the way detox treatments eliminate drugs and alcohol from your body, you may experience one or more withdrawal symptoms, even when undergoing medical detox. These symptoms can interfere with your physical and mental health, and make it difficult for you to focus on counseling, therapy, and other treatments aimed at addressing addiction. This is why detox is a necessary first stage of addiction treatment, as it helps you prepare for a new, healthier, and happier life free of substance abuse.
Benefits of Detox Treatment
Receiving detox treatment at a detox center allows you to recover in a safe, controlled environment with immediate access to medical staff. You won't have to worry about suffering through withdrawal symptoms alone, or without help and support in the event symptoms become severe and life-threatening. The staff at detox centers will guide you safely through detox, and help you feel as comfortable as possible so you can fully overcome dependency on substances.
Detox treatments can also help relieve or eliminate cravings and withdrawal symptoms so you can recover from addiction with few distractions. Detox treatments offer a solid foundation for long-term recovery from addiction, and can motivate recovering addicts to stay clean long after treatment has ended.
Recognizing Signs of Addiction
All individuals who struggle with addiction to drugs, alcohol, and other substances can benefit from detox treatment. Understanding common signs and symptoms of addiction can help you determine whether you or your loved one should seek detox treatment.
Common signs of addiction:
Dilated or constricted pupils
Runny nose
Excessive sniffing
Changes in sleep patterns
Sudden changes in appetite
Sudden changes in weight
Unusual body odor smells
Impaired speech
Loss of coordination
Problems at work or school
Legal problems
Financial problems
Relationship problems
Withdrawal symptoms
Drug or alcohol cravings
Inability to stop using
When Should You Consider Detox Treatment?
If you or your loved one is suffering from addiction, or exhibiting one or more common signs of addiction, then detox treatment may be your ideal solution. Detox can improve your health, as well as your overall livelihood due to its role in helping you overcome addiction. Detox treatment is the first best step you can take toward rebuilding your life, and resuming important life goals now that addiction no longer has its place.
Are you ready to find a detox program? Call us today to speak with a treatment specialist.
What to Consider When Choosing a Detox Center
Once you've decided to visit a detox center to overcome addiction, your next step is to choose a detox center that offers the treatments and amenities you need to experience a safe, comfortable recovery.
First, consider whether you would benefit more from an inpatient or outpatient detox center. An inpatient center is a residential facility in which you undergo detox with 24/7 access to medical support. Inpatient detox is often helpful for long-term users who need constant supervision, and for those who have attempted detox previously, but relapsed and failed to stay sober.
An outpatient detox center offers treatment in a setting that allows you to go home every night. Outpatient detox is ideal for recovering addicts who struggle with minor addictions, and who have safe, loving home environments without access to substances. Outpatient detox also helps you balance work, school, and family life while also undergoing addiction treatment.
Additionally, ask about the treatments and amenities available when researching detox centers.  For instance, if you're addicted to alcohol, consider looking specifically for a detox center staffed by medical professionals who have years of experience with treating alcohol dependency. Or, if you want access to a gym so you can exercise while undergoing treatment, look for detox centers that offer fitness amenities.
Where to Find Detox Treatment
Detox centers are available in nearly every city and state to help you overcome addiction. Most states even offer free and low-cost detox centers for those who are unable to cover the cost of addiction treatment on their own.
The best way to find detox treatment is to speak with an experienced detox counselor who can discuss your treatment options. Call our 24/7 confidential helpline at 800-483-2193(Who Answers?) to learn more about detox treatments and centers devoted to helping you or your loved one successfully overcome addiction.