Therapy
Published:
01/30/2017 |
Author:
Admin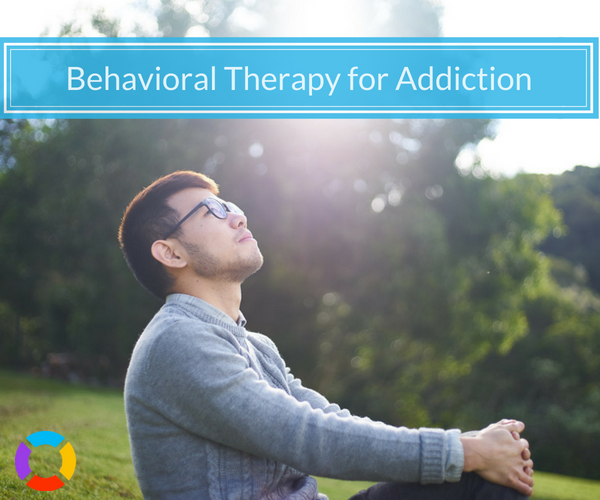 Addiction therapy for recovery often takes time and patience. However, with the right rehab program, you can put an end to your substance abuse and avoid relapse even after your treatment is over. Learn about all of the types of therapy for drug addiction and how to find treatment centers that offer them by calling our helpline.
Call 800-483-2193(Who Answers?) now to find rehab centers that will cater to your needs and provide you with individualized care.
Why Do I Need Addiction Therapy?
A person can't simply stop using drugs and then be cured. Treatment for addiction is a process that requires patients to understand why they started using drugs in the first place and what tactics will help them avoid relapse. According to the National Institute on Drug Abuse, behavioral therapies for addiction can help patients:
Modify their attitudes and behaviors related to drug use
Increase healthy life skills
Persist with other forms of treatment, such as medication
Reverse some of the effects substance abuse has caused
In order for addiction treatment to be effective, it must address underlying issues along with the drug use. Without therapy, many individuals keep the same unhealthy behaviors and attitudes that led to substance abuse in the first place. Recovering addicts usually can't make long-term changes that will allow them to stay sober unless they get the help they need from professional treatment.
What Types of Behavioral Therapies Are There?
There are many types of therapy for drug addiction that can be effective for recovery. In fact, many individuals and their doctors work together to create a treatment plan that utilizes more than one type of therapy in order to achieve a well-rounded recovery.
Some of the most commonly used drug abuse therapy options include:
Cognitive-Behavioral Therapy
CBT helps patients relearn positive attitudes and behaviors so they can avoid substance abuse in the future. This program is based on the concept that the learning process plays a critical role when a person develops "maladaptive behavioral patterns" and then seeks to correct these patterns (NIDA). CBT is effective for almost every type of substance use disorder.
Contingency Management
Contingency management focuses on rerouting the reward pathways of the brain, which, after extensive drug abuse, will be wired to crave and only experience rewards from the use of dangerous substances. In this program, patients are given rewards like vouchers for drug-free goods and services or drawings for a prize every time they pass a drug test.
Motivational Enhancement Therapy
MET is based on helping patients become more motivated to quit using drugs and live soberly. Often, when a person begins treatment, they have trouble with this transition. However, MET is meant to encourage one's commitment to creating a better, substance free life.
The Matrix Model for Substance Abuse Treatment
The Matrix Model was specifically created to treat stimulant abusers. This substance abuse treatment program utilizes many of the same concepts that exist in other programs as well as a strong and positive relationship between counselor and patient. For more information about the Matrix Model, or for help finding a detox center that will incorporate this method of therapy into your recovery plan, call 800-483-2193(Who Answers?).
Community Reinforcement Approach
CRA focuses specifically on patients who abuse cocaine or alcohol and especially on those who use both. The program can also be modified for opioid users. It usually lasts about 24 weeks, and its goal is to diminish alcohol use in those who also use recreational drugs. It works to improve all the aspects of a person's life so they can create a stronger recovery overall.
Find detox programs that offer behavioral therapy by calling Detox.com today!
12-Step Facilitation Therapy
12-step facilitation therapy helps prepare patients for entering a 12-step support group. It also helps individuals understand these programs better and dispel the myths about 12-step programs. The three key concepts (acceptance, surrender, and active involvement) are also important concepts associated with 12-step groups like Alcoholics Anonymous and Narcotics Anonymous (NIDA).
Family and Couples Therapy
These programs help patients and their loved ones work on creating a better functioning unit. The therapist helps to smooth out issues between the family members as well as to identify enabling behaviors.
Group Therapy
Group therapy allows patients to interact with other individuals who are experiencing the same issues they are. Doing so can strengthen social supports and allow individuals to see their addictions through the eyes of others.
Other therapy options you may want to consider include:
Where Can I Find Behavioral Therapy Options?
Some detox centers do provide behavioral therapy as part of care, but in many cases, one must attend a full addiction treatment program as well. There are two types of rehab programs for addiction: inpatient and outpatient. Those who suffer from more severe addictions––as well as other psychological or physical issues––will often need to attend inpatient care because it provides 24-hour treatment. Those who do not need this more intense option can attend outpatient care.
Some individuals choose to simply visit a counselor in an office setting. While this can be a viable option for some, it's usually better to attend detox and rehab when beginning addiction recovery. Then you may attend additional counseling sessions as aftercare.
How Long Does Addiction Therapy Last?
The length of addiction therapy depends on a number of factors. These include the severity of your addiction, the type of program you are attending, and the options you are receiving for your recovery. In most cases, though, rehab centers offer a number of different program lengths, including:
30 days
60 days
90 days
6 months
1+ years
Some residential facilities will provide long-term care to those who need it, and generally, the longer a person stays in therapy, the better their recovery will be. But for most individuals, a treatment program of at least 90 days is recommended (NIDA).
Is Medication Also Necessary?
Many individuals do choose to take medications in addition to drug abuse therapy, even after their withdrawal has ended. However, most doctors would recommend that someone going through addiction treatment at least attend behavioral therapy. Programs that utilize both are usually the most effective options for recovery. This practice is often referred to as medication assisted therapy.
How Can I Find Behavioral Therapy for Addiction Recovery?
Seeking safe, effective addiction therapy should begin with finding a rehab center that fits your current situation. We can help you find the best option for your needs and answer any questions you have about recovery.  This includes whether or not a facility will take your insurance. Call 800-483-2193(Who Answers?) today.
Sources
National Institute on Drug Abuse. (2018). Treatment Approaches for Drug Addiction.
National Institute on Drug Abuse. (2018). Principles of Drug Addiction Treatment: A Research-Based Guide (Third Edition)- Cognitive-Behavioral Therapy (Alcohol, Marijuana, Cocaine, Methamphetamine, Nicotine).
National Institute on Alcohol Abuse and Alcoholism. (1999). The Community-Reinforcement Approach. William R. Miller, Ph.D., and Robert J. Meyers, M.S., with Susanne Hiller-Sturmhöfel, Ph.D.
National Institute on Drug Abuse. (2018). Principles of Drug Addiction Treatment: A Research-Based Guide (Third Edition)- 12-Step Facilitation Therapy (Alcohol, Stimulants, Opiates).
National Institute on Drug Abuse. (2018). Principles of Drug Addiction Treatment: A Research-Based Guide (Third Edition)- How Long Does Drug Addiction Treatment Usually Last?