Aftercare
Published:
01/18/2018 |
Author:
Ashley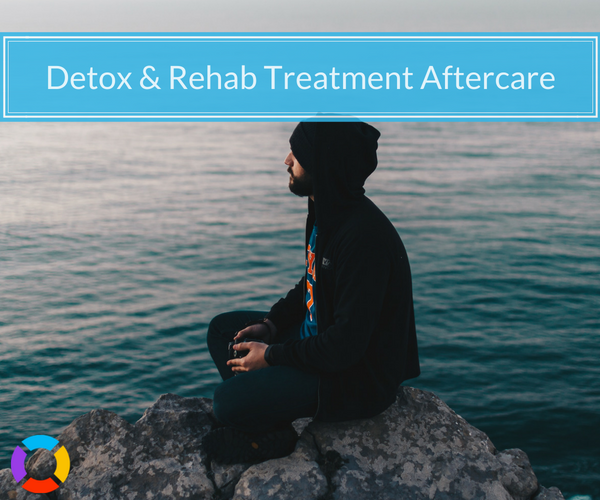 Aftercare is an essential part of treatment. Normally, it involves whatever the individual still needs in order to maintain a steady and strong recovery, as well as check-ins at the proper moments. Everyone will need their own version of aftercare once detox and rehab have finished.
What Is Aftercare?
Aftercare is the sum of the programs, practices, and treatments recovering addicts will require after their essential treatment for addiction has ended. This usually includes both detox and rehab, as detox alone is not a full treatment program for addiction. Patients who do not receive the full recovery plan for addiction will often struggle with relapse afterward.
According to a study published in the International Journal of Addiction, the main goal of aftercare is to prevent relapse among treated substance abusers. This can require different things for different people, as addiction manifests in a particular way in every patient.
What Are My Options for Aftercare?
As stated previously, there are many different options for aftercare. You may choose one or more and start out with different ones at the beginning compared to where you end up later in your recovery. All that matters is that the programs you choose help you stay sober and healthy.
Booster Sessions
Former patients of a rehab center may want to revisit that facility every 3 to 6 months in order to receive a booster session. Many facilities provide this option, which allows the individual to be seen by a doctor and to discuss their recovery progress. It may also include a counseling session.
Outpatient Care
Sometimes, people who have chosen inpatient detox and/or rehab need outpatient treatment afterward as an aftercare option. Outpatient treatment is less hands-on, but it can be a more structured option for aftercare, especially if the individual has experienced a severe substance use disorder. Some patients stay in some form of outpatient treatment (like methadone maintenance) for many years.
Individual Therapy
Individualized therapy sessions can be helpful to those who have finished inpatient or outpatient treatment and simply need to discuss their recoveries on a regular basis with a trained counselor. Different methods may be implemented for different individuals.
Group Therapy
Many people choose to attend group therapy sessions as an aftercare option. This will provide them with the chance to discuss their recoveries with other people like them but also continue receiving professional guidance.
Support Groups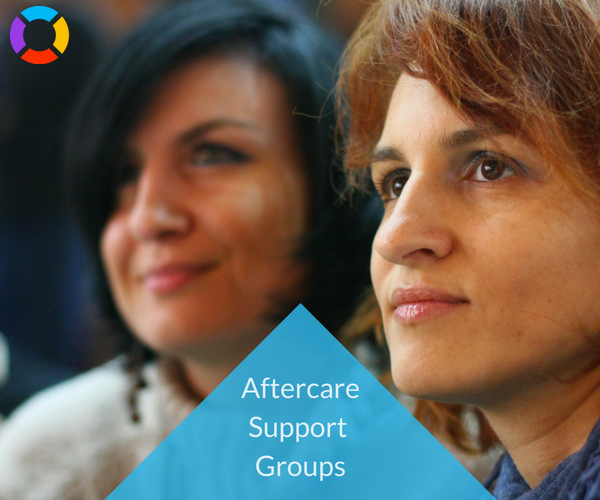 There are a number of support groups available for individuals who need supportive aftercare as well as community involvement once treatment has ended. As stated by the National Institute on Drug Abuse, these programs can be quite effective both during and after rehab.
12-step groups like Alcoholics Anonymous, Cocaine Anonymous, Narcotics Anonymous, and others can be very helpful to individuals in long-term recovery. These programs ask members to attend meetings regularly (for no charge), to help one another stay sober, and to give themselves over to a higher power during recovery.
If you are uncomfortable with the spiritual messages of 12-step groups, there are a number of secular support groups such as LifeRing, Secular Organizations for Sobriety, and SMART Recovery.
Sober Living Homes
This can be another beneficial choice for individuals leaving inpatient care who still need quite a bit of structure in their aftercare. Sober homes or sober living homes offer a drug- and alcohol-free residence for individuals who are getting back on their feet.
Some homes may stipulate that residents must attend 12-step groups or seek additional treatment while some may not. According to the Journal of Psychoactive Drugs, sober living home residents with high involvement in 12-step meetings have better recovery outcomes. Most ask residents to pay rent and provide a community atmosphere where everyone does their share to keep the house running.
Holistic Aftercare Options
Some individuals prefer to follow-up treatment with holistic programs that take their wellness into account. This can mean yoga classes, meditation practices, acupuncture, or another program. Often, holistic treatments don't have the kind of evidence backing them up that traditional treatments do, but they can be very effective for recovering individuals.
You might choose one, several, or all of these options or you may find a different one that works for you. Whatever you do, remember that your aftercare should help you avoid relapse and feel good about your recovery.
How Long Does Aftercare Last?
Aftercare can last as long as you need it to. For some people, it lasts for a few months after treatment and for others it might go on for as long as a year, several years, or the rest of their lives. Some people choose to attend 12-step meetings or go to yoga classes for many years because it helps them stay committed to their recoveries. Often, it is a good idea to choose at least one aftercare option you can practice for quite a while during recovery, but every person is different.
Is Aftercare Expensive?
There are some aftercare programs for which you may need to pay, but many are relatively inexpensive. Booster sessions at your former treatment center may be free or may be included with the amount you paid for treatment. 12-step meetings are always free, and members are never asked to pay in order to attend. If you prefer holistic programs, they can sometimes be pricier, but in many cases, one yoga class can be as little as $10—or free if you choose to attend a community class.
Aftercare can be whatever you want it to be, at whatever price you can afford, as long as it is helpful to you.
Sources
The International Journal of the Addictions. (1985). Aftercare in Drug Abuse Treatment.
National Institute on Drug Abuse. (2013). Seeking Drug Abuse Treatment: Know What To Ask- 5. How Do 12-Step or Similar Recovery Programs Fit Into Drug Addiction Treatment?
Journal of Psychoactive Drugs. (2010). What Did We Learn from Our Study on Sober Living Houses and Where Do We Go from Here?