Alcohol Detox: Signs, Symptoms & Treatment of Alcohol Withdrawal for Addiction Recovery
Published:
08/17/2012 |
Author:
Admin
Alcohol detoxification, or alcohol detox, is the process of abruptly quitting use of alcohol after a prolonged period of repeat or excessive use.
Individuals that are addicted to alcohol may struggle to quit drinking and symptoms of withdrawal often make the process both challenging and intimidating.
Fear of withdrawal paired with nagging cravings to continue drinking make it seem nearly impossible to quit–but there is help.
Alcohol detox is the first step of many steps in the recovery process. Every alcohol-dependent individual must go through detoxification of some sort in order to get sober.
Unfortunately, alcohol detox is not very easy and for some recovering alcoholics, this process is the most difficult phase of the entire treatment and recovery period.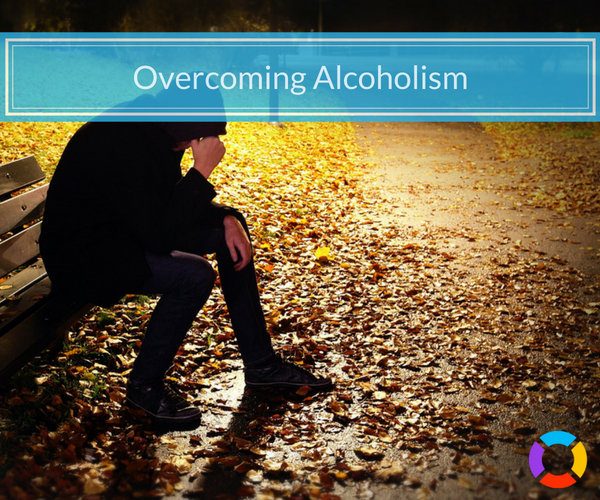 Very uncomfortable withdrawal symptoms are possible when an alcoholic abruptly quits drinking. Symptoms may even require medical monitoring to ensure the safety of the recovering alcoholic.
The good news is that most people who undergo alcohol detox in a qualified detoxification center will make it out on the other end free from addiction, free from the strongholds of physical dependence and free from alcohol.
Background
Studies estimate that as many as 87% of the total adult population in the world will have at least one drink in their lifetime. But not everyone will become addicted.
What makes some people become addicts while others are able to partake in responsible alcohol consumption?
Various symptoms may become part of the equation when an individual who is addicted to alcohol abruptly stops drinking. Some of these symptoms may be mildly to moderately difficult to deal with while others could become severe and would require immediate medical help. The following symptoms of alcohol detox, known as alcohol withdrawal symptoms, should be immediately reported to a doctor to ensure the safety of the recovering addict:
Fever
Tremors
Convulsions
Seizures
Hallucinations
Abnormal thought processes
While most recovering addicts will not suffer from dangerous alcohol withdrawal symptoms when they stop drinking, there is a chance for such symptoms to occur which is why it is always advised that anyone who is addicted to alcohol undergo alcohol detox with support from a doctor, treatment professional or at least a loved one who can monitor their symptoms and call a doctor when necessary.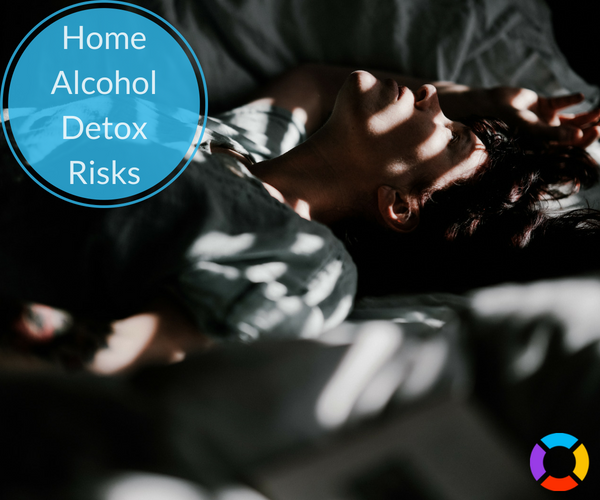 Many dangers may become evident if an individual detoxes from alcohol at home. Some of the potential risks include various medical complications that could pose a significant risk to the recovering addict as well as to those around them. The complicated withdrawal symptoms listed above should be monitored by a doctor and if they are left untreated, such as could happen with an alcohol detox that is undergone at home, they could pose significant health dangers and even hazards to the recovering addict. According to the National Library of Medicine, some addicts will experience delirium tremens– a severe form of withdrawal characterized by hallucinations and seizures. Because of the many inherent risks of alcohol detox at home, it is advisable that recovering addicts seek the help of a professional prior to beginning any alcohol detoxification process.
Ready to get sober? Call now for a free, no-obligation assessment and detox referral.
The best way to detox from alcohol is to admit yourself into a drug and alcohol treatment center or alcohol detox center that can provide you with medical care and treatment for alcohol addiction allowing you the time and ability to focus on your recovery goals 100%. There are many different methods of detoxing from alcohol that can all be rather effective. Some of the most common ways to detox include using nutritional meals that promote cleansing, taking medications to alleviate withdrawal symptoms and reduce the risk of relapse and most of all, simply abstaining from the use of alcohol.
If you're wondering how long you will be stuck feeling those difficult to cope with withdrawal symptoms associated with alcohol detox, consider the length of time you've been drinking, the amount of alcohol you drink regularly and your lifestyle factors when trying to determine how long it will take to detox. Various factors come into play when an individual detoxes from alcohol or other substances and depending on the severity of the alcoholism, the amount of time that the individual has been using alcohol and their individual health, detox could last anywhere from about 10 days to a few months.
Some people suffer from more than just an addiction to alcohol or an addiction to drugs. Those who are addicted to both drugs and alcohol will require extensive care in order to effectively overcome their physical dependence on both substances. Alcohol drug detox centers provide care for dually diagnosed conditions such as those in which an individual is addicted to both alcohol and to drugs such as prescription medications, marijuana, cocaine or methamphetamine.
The amount of time that it will take an individual to detox from alcohol and the range of withdrawal symptoms that they will feel at each point during the alcohol detoxification process can be outlined on an alcohol detox timeline. For most people, the alcohol detox timeline spans a period of about 3 weeks to a month from start to finish but for some this timeline must be stretched to accommodate the fact that an individual chose to taper their drinking off first, drank for a very long period of time prior to detox or suffered from one of various other health conditions.
The side effects that become evident when an alcoholic begins the detoxification phase of treatment may be physical, emotional or psychological in scope. Some of the most common alcohol detox side effects are physical but as the detoxification process progresses, many emotional and psychological side effects come into play as well. According to the National Institute on Alcohol Abuse and Alcoholism, these symptoms often include anxiety, depression, and sleep disturbances. The recovering alcoholic may feel emotionally burdened with their alcohol addiction, they may feel that they can't have fun without alcohol and they could feel a wide range of physical symptoms associated with detox so it's important to have medical and emotional support on hand during this phase of treatment.
The protocol that a detox center takes to ensure a safe alcohol detox is called the alcohol detox protocol. Each detox center or treatment center will have a different protocol that they use but in most cases the protocol is relatively similar and includes the abstinence from alcohol, the use of certain medications or medical intervention to ensure the medical safety of the recovering alcohol and plenty of rest to ensure well-being. This alcohol detox protocol may differ even within a facility from one alcoholic to the next based on individual health needs and various other factors.
Once an individual realizes the need for alcohol detox and understands that this is not a process that should be undergone alone, the need for a better understanding of alcohol detox programs arises. Many different alcohol detox programs exist to provide effective treatment for those who are addicted to this dangerous but legal substance. Some of the most common alcohol detox programs include holistic alcohol detox, private alcohol detox and natural alcohol detox but there are many others that are suited to the unique needs of those suffering from alcohol addiction in many walks of life.
Not sure which alcohol detox program to choose? Call 800-483-2193(Who Answers?) to speak with a treatment specialist today! 
Sources
National Institutes of Health. (2017). Alcohol Withdrawal.
National Institute on Alcohol Abuse and Alcoholism. (1998). Complications of Alcohol Withdrawal.