What Is Inpatient Detox Like?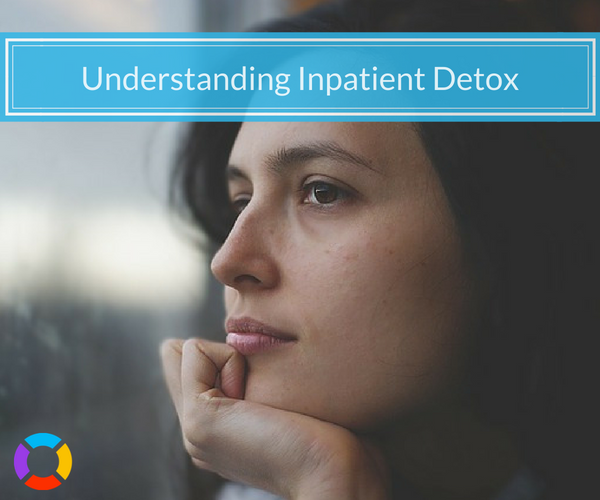 Inpatient detox is a 24-hour program where individuals go through withdrawal with the help of medical treatment. Healthcare professionals are present, and treatment options like medications and behavioral therapies are often utilized to make the process of withdrawal easier. At the end of the program, patients will no longer be dependent on drugs or alcohol, but they will still need to attend addiction treatment.
Many people are hesitant to choose inpatient detox because they will have to be away from their loved ones for a prolonged period of time. However, this program can actually be extremely helpful, especially if you have been struggling with a long-term substance use disorder. Knowing what inpatient detox will be like gives you a better idea of whether or not it will be necessary for your recovery. It may also put some of your concerns to rest.
If you are looking for safe, effective detox treatment, look no further. We can help you find local or remote facilities for your general recovery. Just call 800-996-6135(Who Answers?) today.
What Is Inpatient Detox?
According to the National Institute on Drug Abuse, most treatment programs for addiction start with detox. This is the medical management of the withdrawal symptoms that are experienced by a person dependent on drugs and/or alcohol. Many times, these symptoms can be unpleasant, even painful. In some instances, they can be deadly if not managed correctly. This is why it is so important for patients to seek out treatment for withdrawal early on in their recoveries from substance abuse.
Inpatient detox is a type of treatment program that allows patients to stay at the facility all day for an agreed-upon length amount of time. These facilities offer
24-hour care
Intensive treatments
One-on-one sessions with doctors, nurses, and other practitioners
Which Treatments Options Are Available?
Evidence-based treatment options are almost always part of inpatient detox. In many cases, these facilities also offer additional treatment options because they usually have more funding than outpatient centers.
The evidence-based treatments normally used in inpatient detox are as follows.
Medications
As stated by the NIDA, medications can be used in a number of ways during detox and addiction treatment: as a way to manage withdrawal symptoms, as a stabilization technique, as a treatment for comorbid disorders, and as a way to prevent relapse.
Opioid abusers often receive medication treatment, including drugs like
According to the National Institute on Drug Abuse, these medications increase retention in treatment and decrease drug use.
Contact Detox.com to find treatment programs that provide medications.
Alcohol-dependent individuals also need medications during withdrawal. This is because the symptoms they experience can turn dangerous—even deadly—in an instant. The most common medications used during inpatient detox for alcohol include
Behavioral therapies
Most inpatient detox centers start treatment with behavioral therapies in order to give patients a head start on their addiction treatment. Therapy can also treat comorbid mental disorders and help patients work through severe psychological symptoms associated with withdrawal, such as anxiety and depression.
Some of the most commonly used behavioral therapies during inpatient detox include
Cognitive-behavioral therapy
12-step facilitation therapy
Group therapy
According to the National Institute on Drug Abuse, the Matrix Model has proven effective at reducing substance use and improving mental health. Of course, most inpatient detox centers also provide other treatment options, such as holistic ones. These options—which can include massage therapy, yoga, animal therapy, etc.—can often be effective for those who struggle with regular talk therapy. In addition, luxury inpatient facilities will offer hotel-like accommodations, spa treatments, and other amenities.
Is Inpatient Detox Dangerous?
Quite the opposite. Inpatient detox is actually the safest option for those who are likely with a risk of going through severe withdrawal symptoms. For example, the National Library of Medicine states that people who are likely to experience delirium tremens, a severe version of alcohol withdrawal, should seek inpatient care. In this instance, medications may be given to sedate the patient for the entirety of their withdrawal syndrome. Inpatient detox is the only place this can occur safely and under the supervision of medical professionals.
Will I Be in a Luxury Inpatient Detox Center?
This all depends on the program you choose. Not everyone can afford luxury detox, but it may be an effective program for those who can. Luxury detox strives to ensure you will be comfortable during the process of withdrawal, and these programs achieve this by offering extra amenities. However, you will not have to attend a luxury program in order to recover safely and to receive all the necessary treatments for withdrawal.
Hospitalization vs. Non-hospitalized Care
Inpatient detox is a medical program so it can feel like staying in a hospital. Hospitalized care is often for those individuals who need more intensive treatments or who are in serious danger of relapse. Residential detox centers—which are also 24-hours—do not offer hospitalized care, but they do provide patients with all the necessary evidence-based practices for withdrawal treatment.
Who Needs Inpatient Detox?
According to a study published in the medical journal Psychiatric Quarterly, some people may need inpatient care more than others. These people may
Suffer from comorbid mental disorders
People with substance use disorders are twice as likely as the regular population to suffer from mental disorders, according to the NIDA. The reverse is also true.
Suffer from other intense physical or psychological withdrawal symptoms
Anyone who is likely to experience intense withdrawal symptoms should consider inpatient detox, especially those who have abused substances that can cause potentially deadly symptoms like
Lack a support group of friends and family members at home
Support from loved ones is one of the main components of a strong recovery. If you are lacking this type of support system at home, a 24-hour treatment facility could be helpful to you, as it will surround you with individuals who want to see you recover safely.
Lack a safe environment in which to recover
Some people live in an environment that is not conducive to recovery, whether drugs and alcohol are highly available at home, the individual lives with someone who does not want them to recover, or for some other reason.
If any of these issues are specific to you or someone you love who needs detox treatment, it is best to seek an inpatient program for your safe recovery.
How Long Will Inpatient Detox Last?
Different programs have different lengths. There are short-term and long-term detox programs as well as everything in between. Most facilities offer care in the range of
28 to 30 days
60 days
90 days
6 months
1 to 2 years
Depending on the severity of your dependence, the drug(s) you were abusing, and other variables, you may want to choose a longer or shorter detox program. Many detox centers will also help you make the transition into rehab or will even provide rehab treatment in addition to detox. This will depend heavily on the program of your choice, however.
What Is Inpatient Detox Like?
Going through inpatient detox is not like being on vacation or spending time at a spa. Even if you choose luxury detox, the program will require some difficulties on your part, especially when it comes to your withdrawal symptoms. However, your doctors, nurses, therapists, and other practitioners will do their best to minimize any suffering you may be likely to experience, and you will receive the best care during inpatient detox.
Many people think inpatient detox will be scary, but it is not. The program has been highly streamlined over time to become more efficient and safer for recovery.
These facilities do strive to make patients as comfortable as possible. After all, the more comfortable one is with their treatment program, the more likely they are to stay for the entirety of their care (NIDA).
Inpatient detox will prepare you for addiction treatment while helping you safely navigate your withdrawal. Remember: you must ALWAYS follow detox with rehab. Detox alone is not a treatment for addiction, only dependence.
In most cases, detox is highly structured, especially in inpatient centers. These facilities usually ask patients to wake up at a specific time, attend therapy sessions at the same times each day, and go to bed at the same time. Extra time is often carved out for daily activities, reflection, and other important programs.
Especially when you choose inpatient care, you will get used to seeing the same faces every day among the patients and staff. This is a comforting part of the program that will allow you to get used to the routine as well as to rely on the people around you for help.
Let Us Help You Find Inpatient Detox Today
We want to make sure you find the best program for your safe recovery. Call 800-996-6135(Who Answers?) today to learn about the options available for your medically assisted withdrawal.
Sources
National Institute on Drug Abuse. (2018). Principles of Drug Addiction Treatment: A Research-Based Guide (Third Edition)- Types of Treatment Programs.
National Institute on Drug Abuse. (2018). Treatment Approaches for Drug Addiction.
National Institute on Drug Abuse. (2018). What Are the Treatments for Heroin Use Disorder?
National Institute on Drug Abuse. (2018). Principles of Drug Addiction Treatment: A Research-Based Guide (Third Edition)- The Matrix Model (Stimulants).
U.S. National Library of Medicine. (2017). Delirium Tremens.
The Psychiatric Quarterly. (1993). Inpatient vs Outpatient Treatment for Substance Dependence Revisited.
National Institute on Drug Abuse. (2018). Comorbidity: Substance Use Disorders and Other Mental Illnesses. 
National Institute on Drug Abuse. (2018). Principles of Drug Addiction Treatment: A Research-Based Guide (Third Edition)- What Helps People Stay In Treatment?