How Can We Lower Pregnancy-Related Deaths Involving Opioids?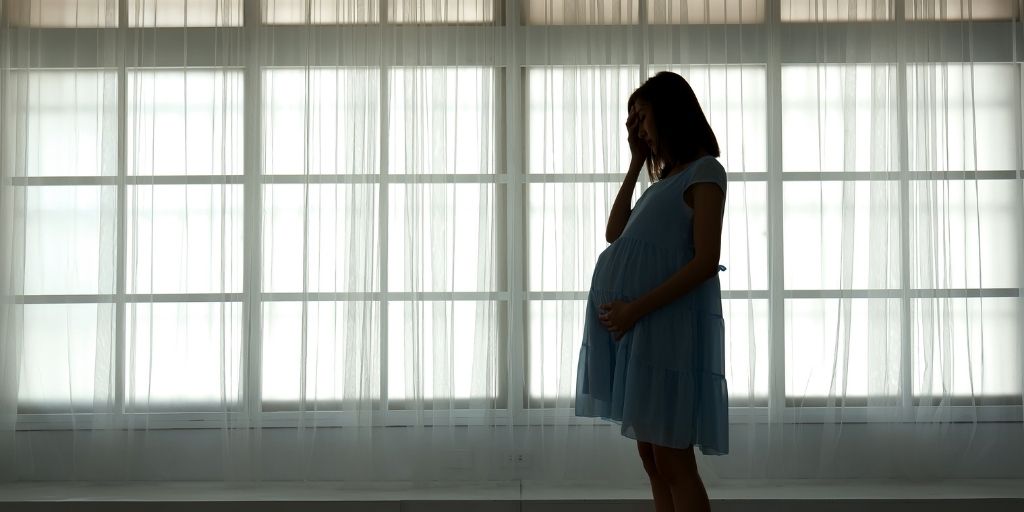 Angela stared down at her basketball-shaped belly. She was seven months along. She was also seven years into addiction. She knew that she (and her baby) needed help.
But Angela had nowhere to turn. The only treatment center near her home wouldn't admit pregnant women. She doesn't have a car to get to outpatient services.
She wondered what she would do once he was born? And how in the world counseling sessions on breaking her addiction would help her baby at that point?
She felt alone.
And she was worried her baby might not make it. 
Opioids and Pregnancy-Related Mortality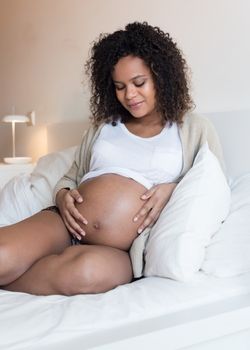 There are far too many stories like Angela's out there. Between 2007 and 2016, pregnancy-related deaths involving opioids more than doubled. And drug overdose death is the highest risk of pregnancy-related mortality.
But 60 percent of pregnancy-related death is preventable. That's right – so many women and babies could be saved with the right solutions.
So, what are we doing to prevent these deaths?
A Mission to Reduce Pregnancy-Related Deaths Involving Opioids
Traditional services aren't closing the gap to find these women and get them the help they need. To lower pregnancy-related deaths involving opioids, we need targeted interventions that address the specific challenges pregnant women face.
And that's exactly what the Foundation for Opioid Response Efforts (also called FORE) is offering.
Their efforts focus on three main areas:
#1 Holistic Care
FORE has provided funding to launch Don't Quit the Quit, partnering with Women, Infants, and Children (WIC). Through these organizations and programs, they are offering education and support to both women in need and the staff that serve them.
FORE provides training on neonatal abstinence syndrome and how to help pregnant women navigate medications for opioid use disorder.
FORE provides training on neonatal abstinence syndrome and infant care, as well as helps pregnant women navigate medications and services for opioid use disorder.
With these tools and training, staff can help moms find opioid use disorder (OUD) services, as well as help them learn about infant care.
The goal is to provide support that helps  expectant women with the transition to motherhood.
#2 Accessible Treatment
A lot of women, especially in rural or tribal areas, lack easy access to services and support. FORE is working to meet women where they are. They support Renewal House, a Tennessee-based residential substance use disorder treatment program for pregnant and parenting women.
The organization offers free treatment via telehealth and focuses on both substance abuse and parenting skills.
FORE offers virtual treatment via telehealth, overcoming the common hurdles of transportation, childcare, and other costs of attending in-person treatment.
By offering treatment virtually, the program overcomes the common hurdles of transportation, childcare, and other costs of attending in-person treatment. It also allows women the opportunity to learn from each other and provide mutual support, even from a distance.
#3 High-Risk Interventions
Every year, an estimated 58,000 pregnant women enter jails or prisons. Researchers found that 26 percent of pregnant women admitted to prisons and 14 percent admitted to jails struggle with opioid use disorder.
And what about when they get out? Roughly 1.9 million women released from prisons and jails each year have high rates of poverty, unemployment, and homelessness. There simply aren't enough services available to help these women.
Clearly, this is a population that needs support.
That's why FORE funded Jenna's Project. The foundation works to make sure women get OUD treatment when they leave prison. It also assists them in obtaining housing and reuniting with their families.
Funding also helps provide services to pregnant women who are incarcerated. The organizations involved try to address specific issues these women face: incarceration, pregnancy, and trauma.
Jenna's Project also works to treat medical, mental, financial, and parenting needs.
Building on a Strong Foundation to Reduce Pregnancy-Related Deaths Involving Opioids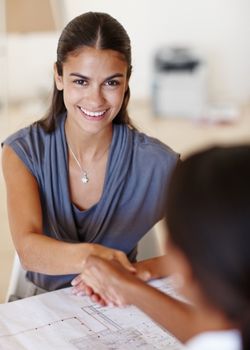 The organizers of FORE hope to build on these efforts. As they discover what works best to help pregnant women with OUD, they want to scale efforts across the country. So many women lack access to treatment, so FORE's mission is admirable.
FORE and its partnering organizations hope to use these targeted, evidence-based methods to promote recovery among pregnant women, save lives, and help their children thrive.
The hope is that, in the future, women like Angela won't feel alone or lost. Instead, they will have an incredible treatment network to turn to for solutions, support, and hope.
For information about treatment options for you or a loved one, call 866-351-3840(Who Answers?) today.
Images Courtesy of Canva.