What Causes Relapse?
Detox is one of the most dangerous times in drug withdrawal not only because of the physical dangers that most drugs pose but because of the dangers of relapse as well. When considering whether or not you want to go into a detox program, it is a good idea to know what causes relapse during detox.
Stress
Stress is usually the number one reason why people relapse during detox. The stress on the body when you detox from any drug is extreme. This stress often leads to relapse.
Contact Detox.com now to find detox or rehab centers near you!
Drugs Become Available During Detox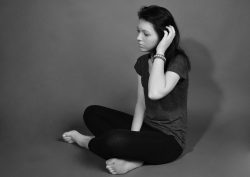 If you are at home or in a detox facility, it is possible that you will be exposed to the drug that you are addicted to. Most people who are in a treatment center are not exposed to drugs but the possibility exists. Exposure during this crucial time often causes relapse due to cravings.
Did not Quit for the Right Reasons
Although you do not have to want to quit when you go to treatment, if you do not find a reason to quit you will end up in relapse. You do not need a reason at first; you need to find your reason along the way.
There is a Hidden Psychiatric Disorder
Many people have a co-occurring disorder that is causing the addiction. This means that once they start to detox, the mental illness shows itself in full force. When the mental illness starts to wear on you it is likely that you will relapse to stop it.
There is a Physical Underlying Cause
When you stop taking medication for chronic pain, the pain seems a lot more severe than it did originally. This happens because of the damage opiates do to the pain receptors. Since the pain feels more severe many people relapse into taking the medications.
To learn more about relapse triggers or for help seeking treatment, call us today at 800-483-2193(Who Answers?).