Citrus County Residents Still Taking Opioids in Record Numbers
In 2016, Florida joined the ranks of the states that have legalized medical marijuana. Although many residents are taking advantage of this option and seeking the drug legally and medically for pain, many are still using opioids for this purpose, especially in Citrus County.
According to a new story that broke on March 16, 2018, Citrus County doctors are actually writing 1,372 prescriptions for every 1,000 people who live in the county. This data comes from the University of Florida's Florida Drug-Related Outcomes Surveillance and Tracking System. Citrus County ranked fourth in the state for opioid prescription numbers.
This is a serious issue, especially after the legalization of marijuana for those with chronic pain issues as well as many other illnesses, which many hoped could potentially minimize the opioid epidemic in the state. In some counties, however, authorities are pushing back against this law, which may be why many are still turning toward opioids in Citrus and other counties. Mainly, though, the problem seems to be associated with long-standing addictions that both the health industry and the government in the state are doing little to fight.
The Overprescription of Opioid Drugs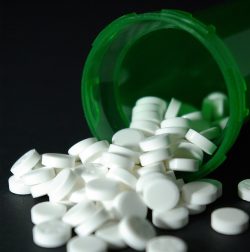 Opioids are prescribed at a much higher rate than necessary in both the state of Florida and the United States as a whole. According to the Centers for Disease Control and Prevention, doctors wrote between 72 and 82.1 opioid prescriptions per 100 people in Florida in the year 2012. Since this time, the numbers only increased.
Now, even though the number of prescriptions in the country as a whole are dwindling (mostly due to the knowledge we now have about the severity of the opioid crisis), the opioid addictions that have already been created by large amounts of unnecessary prescriptions are not going away.
Why Are Opioids So Addictive?
Some people do require treatment with opioid drugs, but the longer a person stays on them, the higher their chances are for becoming addicted. This is because these drugs can cause intense effects that feel good. Those who take them often like the way they feel so much while they are using them that they will continue to take them even when they don't need them, take higher doses than prescribed, try to keep getting more of them, etc. All of these actions can lead to addiction.
Opioids are so addictive because of the side effects they cause. According to the National Library of Medicine, no one should stay on these drugs for longer than 3 or 4 months unless it is absolutely necessary. However, we recently learned that those who stay on opioids for more than just 7 days experience an increased chance of becoming addicted to them somewhere down the road.
How Do I Know If I'm Addicted?
Are you…
Abusing opioids every day?
In need of these drugs in order to go to sleep, get through the day, etc.?
Putting your desire for opioids above your responsibilities?
Using at work, school, or other places where you should not be?
Afraid that you won't be able to stop using these drugs, even if you want to?
If you answered yes to any of these questions, there is a possibility you could already be addicted.
Call Today for Help
Call 866-351-3840(Who Answers?) to speak with a treatment advisor. We will help you find detox and rehab centers near you where you can begin a safe recovery from opioid addiction.