Columbus, GA Suing Pharmaceutical Companies Over High Opioid Prescription Rate
In Columbus, GA, the City Council voted last week to file a lawsuit against both the distributors and the manufacturers of opioid drugs. This lawsuit is just one of many that have been filed over the last several years by cities, counties, and states that have been severely affected by the opioid abuse crisis. Unfortunately, Columbus is no different—and may, in fact, be worse than most.
Compared to the national average of a 66.5 prescription rate per 100 people and the state rate of 77.8 per 100 people in 2016, Columbus' prescription rate is a staggering 90.7 per 100 people. This put the city as having one of the highest prescription drug rates in the state. Sadly, just a few years before in 2014, the prescription rate of the city was even higher at 99.6 to 100. This means nearly every man, woman, and child in the state could have had access to their own bottle of pills.
City officials are still trying to calculate how much the opioid crisis is costing them as well as how severe the epidemic has become. Buddy Bryan, the county coroner, states he is seeing 2 to 3 opioid deaths per month when there were once only 12 per year at the most.
The Opioid Crisis in Georgia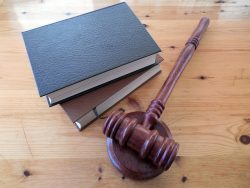 Georgia is struggling with a more severe opioid epidemic than most other states. It is among the top 11 states with the most opioid overdose deaths, and 55 of its counties have higher overdose rates than the national average (Georgia Government). Between June of 2016 and May of 2017, the number of opioid doses prescribed in this state alone rose to surpass 541 million, meaning every person in Georgia, regardless of age or need, would have been able to receive 54 doses of opioids.
The state government is working just like the federal government to try and understand the issue as well as to prevent it from escalating further. This is one reason why so many states, cities, and other areas in the country are suing pharmaceutical manufacturers and distributors.
Opioid Overdose and Death
An opioid overdose, as evidenced above, can be deadly. Those who experience this side effect of large-dose opioid use or abuse often accidentally overdose while some might take these drugs to attempt to overdose on purpose. Either way, this is a serious potential outcome of opioid misuse.
An opioid overdose can be recognized by the following signs, as evidenced by the National Library of Medicine.
Confusion
Delirium
Slowed, shallow, or no breathing
Nausea
Vomiting
Small pupils (also known as pinpoint pupils)
Tiredness
Dizziness
Unconsciousness
Coma
The person may become unwakeable, and even screaming their name will not phase them. If this occurs in someone you see on the street or someone you love, it is absolutely necessary that you call 911 immediately.
Getting Help Today
If you or someone you care about is struggling with opioid addiction, now is the time to seek help. Call 866-351-3840(Who Answers?) to find local, effective detox and rehab centers near you.