Community Meeting Addresses Opioid Epidemic in Galloway Township
On February 22, 2018, a group of about 60 individuals came together at the Unitarian Universalist Congregation of the South Jersey Shore for a program titled The Opioid Crisis: What Everyone Should Know. The event was sponsored by the League of Women Voters of Atlantic County.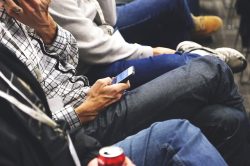 At this meeting, speakers like Alan Oberman, CEO of the John Brooks Recovery Center, and Eric Scheffler, Atlantic County Sheriff, discussed the serious opioid crisis that has taken effect both on a national and a local level. The speakers hoped to help people understand the problem more seriously and to consider the issues that can lead to drug abuse. For example, they discussed the ways in which those who regularly abuse alcohol are putting themselves in danger of other types of addiction, as well as how young people, medical professionals, and service people like police officers are also at a higher risk for substance use disorders.
A follow-up meeting is in the works where participants will be trained to administer naloxone nasal spray, and free sprays will be given out to those who participate.
Opioid Addiction in New Jersey
New Jersey is among the states with the worst opioid addiction issues in the country. According to the Centers for Disease Control and Prevention, the number of drug overdose-related deaths in the state increased by 42.3 percent from 2015 to 2016. This number is statistically significant. In addition, the New Jersey Health Department states that 33,147 people were admitted to treatment in 2016 for heroin as their primary drug of abuse and 5,187 were admitted for other opioids.
Unfortunately, more and more people who started out misusing prescription painkillers are turning to heroin and the even more potent drug fentanyl in order to experience more intense highs. This is one of the major issues that is leading to the increase in opioid overdoses in the state.
What Can Cause a Person to Abuse Opioids?
There are many different reasons why a person might start abusing opioid drugs. They may simply be bored or want to fit in more with others. This is part of why teenagers are so susceptible to this issue. However, many users start out trying to self-medicate symptoms associated with mental illnesses like depression or anxiety disorders. In fact, people with mental illnesses are twice as likely as those without to become addicted to drugs with the reverse also being true (National Institute on Drug Abuse).
In addition, people may start abusing opioids to cope with stressful jobs or home lives. This is part of the reason why law enforcement officers, doctors, and lawyers are susceptible to addiction. In other instances, those who are meant to be treated with these medications for an injury end up abusing them because they feel better when they are on them, which can quickly lead to addiction.
Get Help Now
No matter what the reason you started abusing opioids, you can get help and begin your recovery now. Just call 866-351-3840(Who Answers?) to speak with a treatment advisor and we will help you seek detox and rehab centers near you where you can find effective care.