Designer Drug Dealers Caught in New Jersey
Brian Parker from Long Island City, New York and Victoria Koleski from Farmingdale, New Jersey pled guilty to conspiracy drug charges on Wednesday, March 28, 2018. They will be sentenced in July, and if convicted, they could face as many as 20 years in prison each for distributing drugs online. Parker owned two websites through which he sold the drugs, and Koleski was one of the dealers who helped him distribute them. The drugs in question were involved in an overdose that occurred in Madison, Wisconsin almost two years ago.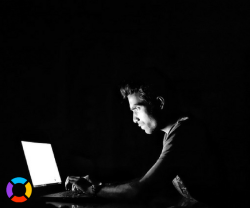 One of the drugs was a synthetic opioid that has even a higher potency than morphine. This opioid was likely a synthetic version of fentanyl, which has caused many overdoses in the United States in the past several years because of its potency and its high-level illicit manufacturing.
What Is Fentanyl?
Fentanyl is an opioid drug used to treat extreme pain, such as cancer patients who experience breakthrough pain or women in labor (National Library of Medicine). This medication can be 20 to 100 times more potent than morphine, depending on the type of the drug, the way it is manufactured, and the way it is used. Those who take it must be extremely careful to avoid abuse.
However, many people are beginning to misuse fentanyl because they already are addicted and are experiencing high tolerances for prescription opioids like oxycodone or hydrocodone. These individuals often turn to illicitly produced fentanyl, which is extremely dangerous because it often contains additives that can cause sudden death. In addition, when fentanyl is abused, it can easily cause an overdose because the drug is so potent. Opioid overdoses can be deadly, and fentanyl is perhaps the number one reason these are becoming more and more common in states like New Jersey and all across the U.S.
How Can I Fight Fentanyl Addiction?
The first thing you should do to fight your addiction to fentanyl is to seek treatment. Without the proper care, it can be extremely difficult to stop abusing such a potent drug, and your chance for relapsing and experiencing a deadly overdose is much greater without professional help.
Treatment will usually begin with detox. Detox allows patients to put an end to their dependence on a drug like fentanyl and to slowly be weaned off the substance without experiencing severe, uninhibited withdrawal symptoms. Detox helps ease patients through withdrawal and ensure that they go through this experience as safely as possible.
After detox, it is paramount that you seek rehab, as detox alone is not a full treatment option for addiction. Here, you can learn how to avoid relapse, how to cope with cravings and triggers, how to manage stress, and how to generally live your life without opioid abuse.
Treatment will allow you to learn how to live without drugs, and it will make the process of early recovery much easier. Without it, it can be almost impossible to quit using a drug as potent and dangerous as fentanyl.
Get Help Today
Call 866-351-3840(Who Answers?) now to learn more about rehab and detox centers near you and to ask any questions you may have about your general recovery from opioid addiction.