Drug Trafficking Charge Placed on 9 Ohio Residents
Husband and wife Donte and Audrey Gibson were charged on March 1, 2018 with conspiracy to possess and intent to distribute more than 400 grams of fentanyl and carfentanil. Seven other people were also charged with these same crimes as a part of the Gibsons' schemes. The couple illegally shipped these drugs from China and then sold them in Akron and Lorain, Ohio.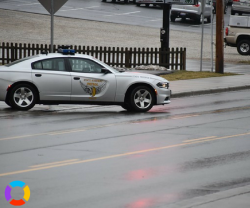 The Gibsons ran a considerably large drug ring that included family members and friends as dealers. They had the drugs sent to various post offices and instructed their distributors to obtain them. Though they had once kept the drugs in their home before selling them, their daughter overdosed on fentanyl, which caused them to keep them in storage units around the area.
The couple and certain other members of the group also are charged with laundering money, which they spent on luxury purchases. They used the names of fake corporations in order to hide the reality of their drug trafficking.
According to FBI Special Agent in Charge Stephen D. Anthony, "This case demonstrates the lengths drug dealers will go to in order to obtain deadly drugs to feed the addiction of their customers."
Fentanyl Abuse and Drug Trafficking
The opioid addiction crisis is at an all-time high in the United States, especially in areas like Ohio. Unfortunately, while many users started out taking drugs like OxyContin, Vicodin, and Lortab, tolerance and dependence sets in quickly, causing the individual to need large amounts of the drug in order to feel the same effects. This can lead to abuse in many individuals who often go looking for the strongest fix they can find.
Fentanyl, according to the National Institute on Drug Abuse, is 50 to 100 times stronger than morphine. This drug is usually only meant to treat individuals who are in severe pain like women delivering babies. Still, people obtain fentanyl illegally or make it themselves, as well as other analogs like carfentanil. Others may have them shipped from other countries.
Fentanyl trafficking has led to an as yet unforeseen overdose problem in the United States. Many people who use the drug do not realize how strong it is, so even if they use it to cut heroin, they are at a serious risk of overdose. Those who use it by itself are also likely to die.
Can I Get Help for Fentanyl Addiction?
You can get help for your substance use disorder. Most people begin recovery in detox, which provides them with safe, effective care during the withdrawal phase. After withdrawal has ended, you must seek rehab treatment in order to fully overcome your substance abuse and stay sober afterwards. In rehab, you will learn how to cope with triggers and stressors that could lead you back to opioid abuse.
You Can Recover
If you are still looking for a program that will provide you with effective care, call 866-351-3840(Who Answers?) now. We will help you find a facility close to you that offers professional treatment so you can put an end to your substance abuse for good.