FDA to Expand Medication-Assisted Treatment Options for Opioid Addiction
The FDA will now allow pharmaceutical companies to create and sell medications that treat certain aspects of opioid dependence like cravings and overdoses, even if those medications don't fully treat opioid dependence. At present, there are only three drugs approved by the FDA that can be used as part of medication-assisted treatment for opioid addiction, but the agency wants to correct the misconception that MAT is only effective when it leads to complete abstinence. Opioids were linked to over 53,000 overdose deaths in the U.S. in 2016.
What is MAT?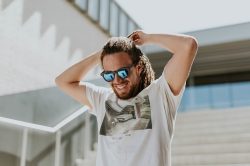 MAT for opioid addiction is a treatment approach that uses medications and therapy to treat opioid addiction in full both physically and mentally. Medications used in MAT are methadone, buprenorphine, and naltrexone. Methadone and buprenorphine eliminate drug cravings and withdrawal symptoms, while naltrexone blocks the effects of opioids and reduces cravings.
People who receive MAT for opioid addiction can take these medications daily while going about their usual daily lives. Medications used in MAT do not cause euphoria and drowsiness, and do not interfere with one's ability to drive a car and perform normal everyday tasks. MAT is only offered by one-third of addiction treatment providers, but the FDA hopes its latest announcement will expand treatment options to Americans who need help fighting opioid addiction.
The Benefits of Expanding MAT Options
A senior official from the FDA says expanding MAT options can help each person address the unique underlying cause of their addiction — allowing a higher number of Americans to overcome opioid addiction. Having access to an increased number of MAT options may help people achieve more productive lives free of opioid addiction, even in situations where they may still require medication therapy.
The FDA said it will publish two guidelines within the next few weeks that drugmakers can refer to when developing new medications for opioid addiction. The first guideline will encourage the creation of longer-acting formulations for existing drugs used to treat opioid addiction, such as longer-acting methadone. The second guideline will encourage drugmakers to create drugs that may treat certain aspects of opioid addiction without treating the disorder in full, such as drugs that prevent overdoses, or drugs that just eliminate cravings.
Available Treatments for Opioid Addiction
MAT is one of the safest, effective treatments for opioid addiction, and can be conducted in an inpatient or outpatient setting. At an inpatient treatment center, you can receive daily doses of methadone, buprenorphine, and/or naltrexone to avoid drug cravings and withdrawal symptoms as you overcome opioid dependence. Throughout the day, you can attend individual and group therapy sessions, and 12-step support group meetings to learn strategies for staying sober and avoiding relapse.
At an outpatient treatment center, you can may either receive a prescription to use buprenorphine at home, or visit the treatment clinic to receive your daily dosage of methadone, which can only be taken in a supervised medical setting. Receiving MAT in an outpatient setting allows you to overcome opioid addiction while also balancing your career, education, and family life. Therapy and support groups are normally conducted a few times a week so you can learn skills for staying sober while going about your daily life.
If you need help finding an opioid addiction treatment center, call our 24/7 confidential helpline at 800-483-2193(Who Answers?) to speak with an addiction counselor. We'll discuss all your treatment options, including MAT, and help you get started on the path to improved health and lifelong sobriety from opioid addiction.