Fentanyl, Heroin to Blame for 40 Percent Increase in Drug-Related Deaths in New Jersey
According to recent reports, New Jersey saw a 40-percent spike in drug-related deaths in the year 2016. While this is consistent with the national average, certain drugs are to blame for causing the bulk of these most current deaths, including fentanyl and heroin.
The data showed how the number of drug overdose deaths increased from 1,223 in 2012 to 2,221 in 2016. Furthermore, more people died of heroin overdoses in 2016 than died of any drug overdoses in 2012 (1,347 and 1,223, respectively).
The number of fentanyl-related deaths in the state skyrocketed as well, doubling from 417 in 2015 to 818 in 2016. Though other drugs can be addictive and can create deadly overdoses (such as benzodiazepines, prescription stimulants, and street drugs like cocaine and meth), it is clear that fentanyl, heroin, and other opioids are causing serious problems in the Garden State.
Heroin Abuse and Addiction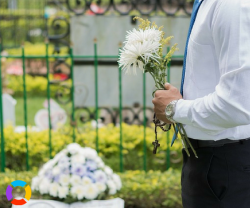 As stated by the National Library of Medicine, heroin is often found as a white or brown powder or it can be seen as a sticky, black goo. The drug is usually injected by individuals who want to experience a strong, quick high. Heroin abuse and addiction was considerably low about two decades ago, but part of the issue that led to its resurgence was the prescription opioid epidemic.
Unfortunately, many individuals who were prescribed opioids began abusing them because the longer they took them, the greater their chances were for abuse. These drugs make a person feel calm, euphoric, and relaxed when taken in large doses, and doctors prescribed them easily, meaning there were lots of them to go around. After the individuals who became addicted to them had been taking them recreationally or in larger doses than prescribed for a while, they often experienced tolerance, which caused them to need higher doses of the drug to gain the same effects.
This is what led many individuals who started out using OxyContin and Vicodin to use heroin. Now, heroin deaths are on the rise, and many people are struggling with severe addictions.
Fentanyl Abuse and Addiction
The current trend of fentanyl abuse was also caused by the prescription opioid epidemic. This drug is stronger than morphine and heroin, and it causes extremely intense side effects in those who take it recreationally. Fentanyl abuse can easily lead to overdose, especially for those who use the drug to cut heroin or who take it or its analogs to get high. People don't usually realize how dangerous fentanyl is, which is why the drug has caused so many overdoses in such a short amount of time.
How Can I Get Help for Opioid Addiction?
You can find safe, effective care for an opioid addiction if you seek out a professional treatment center. These facilities often offer detox and rehab treatments for those who want to make a change in their lives for the better and stop abusing opioids.
We are available 24/7 to take your call and help you find detox and rehab centers in your area. Call 800-483-2193(Who Answers?) today.