Fentanyl Seized by Massachusetts Police
A six-month investigation into two Boston-area organizations guilty of drug trafficking has yielded results in early February. Operation High Hopes ended in the seizure of 77 pounds of opioid-based drugs, including heroin and fentanyl. 30 pounds of this large seizure was fentanyl, which has become a frighteningly sought-after drug, even though it causes more overdose deaths every year.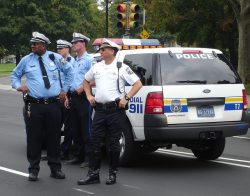 Officials are calling Operation High Hopes one of the longest wiretap investigations on record in the state of Massachusetts as well as one of the state's largest drug busts. Daniel F. Conley, Suffolk County District Attorney, released a statement detailing the intensity of the amount of opioid drugs seized by authorities.
"Massachusetts' fentanyl trafficking statute covers quantities greater than 10 grams. That threshold represents less than 1/100th of the quantity we've taken off the street. The number of actual milligram-level doses in 15 kilograms is in the millions."
A total of 37 suspects have been arrested as a result of the operation, and the seizure will keep a large amount of fentanyl and other dangerous opioid drugs off the streets of Boston.
The Massachusetts Opioid Epidemic
The number of people dying in Massachusetts as a result of the opioid epidemic is serious. According to the Centers for Disease Control and Prevention, between 2014 and 2015, drug overdose rates in the state rose by 35.3 percent. Heroin overdoses in the same time frame increased 33.3 percent, and prescription opioid overdose deaths went up 26.9 percent. These numbers are staggering, and part of the reason why they continue to stay so high is because of the fentanyl crisis.
Fentanyl is a potent synthetic opioid that is about 50 times stronger than heroin and 100 times stronger than morphine. This drug, while effective for treating immense pain, should never be used to get high, as it can so easily cause an overdose. Sadly, many people who have become tolerant to the effects of other dangerous drugs are looking for a substance to let them experience a greater high, which is why they are turning to fentanyl. They are stealing it, buying it, and more often, making it in order to get the high they crave.
Is Fentanyl Deadly?
Yes. In fact, fentanyl is one of the deadliest drugs on the market, partially because many people don't realize how dangerous it is and partially because it is stronger than almost every other opioid, including heroin. Those who take too much can easily overdose and die.
Avoiding Fentanyl Overdose
It is important to be aware of this drug and its dangers in order to avoid fentanyl overdose.
Never take fentanyl or other drugs like it without a doctor's prescription.
Do not take opioids for more than 7 days at a time.
Learn how to use a Narcan injection device or nasal spray, especially if you have a loved one who abuses opioids regularly.
Never use illicitly made fentanyl.
Recover Today with Our Help
If you are looking for a detox or rehab facility near you, call 866-351-3840(Who Answers?) now. We will help you find the programs that will best suit your needs.