Florida Rep Meets with Parents of Opioid Addicts
On March 26, 2018, Florida Representative Vern Buchanan met with two mothers who had lost children to the opioid epidemic to discuss a new bill that was signed into law on March 23. Buchanan stated that the bill would allocate around $4 billion of federal funding toward addressing the opioid crisis.
"Too many of our loved ones are dying every day in what has become the worst drug crisis in American history. Our region is at the epicenter of the problem in Florida."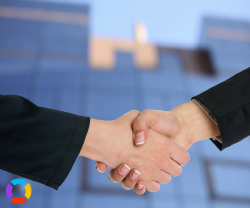 Buchanan met Ruth Lyerly and Cindy Bales in his Sarasota office and discussed the new law with them. He stated that $386 million would be allocated to the U.S. Department of Veterans Affairs to help prevent the issue of opioid abuse in military veterans. He also said $1.7 billion would be allocated to law enforcement officers whose job is to secure the borders, make sure people who are not big time drug traffickers are sent to drug court rather than prison, and help people recover from overdoses.
"Ruth and Cindy are doing a tremendous service to raise awareness of the opioid threat in our community," Buchanan said.
Opioid Abuse and Florida
The exact numbers of the opioid overdoses in Florida were not recorded by the Centers for Disease Control and Prevention in the past few years, but the increases in drug overdoses overall have certainly been high, mostly due to the opioid crisis. According to the CDC, between 2014 and 2015, the drug overdose death rate in the state increased by 22.7 percent, and between 2015 and 2016, it increased again by 47.3. The CDC classifies these both as statistically significant increases.
As stated by the Florida Government, Governor Rick Scott recently signed legislation to allocate $65 million to fund the fight against the opioid epidemic, but federal funding is still very necessary for the Sunshine State. This is why the new law is so eagerly anticipated.
What Do I Do If I'm Addicted to Opioids?
One of the first things you can do is admit that your substance abuse has gone beyond your control and that you need help. Next, you can seek the assistance you need by finding safe, effective treatment.
There are addiction treatment centers all over Florida where patients can get help for opioid addiction. Usually, treatment starts with detox and then moves on to rehab.
Detox focuses on helping the patient stop abusing opioids and slowly go through withdrawal in a way that is safe and less traumatic than the experience of quitting cold turkey. Opioid withdrawal is often managed through the use of medications and therapy.
Finally, the patient can transition from detox to rehab and learn to avoid relapse as well as other coping skills.
The best option for those who are struggling with an opioid addiction is to seek treatment in a professional, medical facility. Without this kind of help, it is almost impossible to stop abusing drugs safely.
Get Help Now
Call 800-483-2193(Who Answers?) to speak with a treatment advisor. We would be happy to help you find detox and rehab centers near you that will be able to provide you with the best treatment possible.