Georgia County Sues Opioid Manufacturers
Another Georgia county has joined the ranks of those suing drug manufacturers for causing the severe opioid abuse crisis in the state (and in the country). Chatham County is the most recent in the growing number of Georgia cities, counties, and other municipalities that are taking the substance abuse crisis into their own hands and asking those they deem responsible to do something.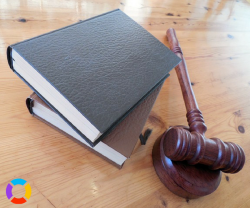 The suit is 44 pages long and was filed on March 6, 2018. Mark Tate is the attorney representing the county, and the suit is specifically targeted at a group of opioid makers on the grounds that these companies marketed the drugs as safe for use when their severely addictive nature was known long ago.
Tate says he hopes to receive damages for the plaintiff that can go back as far as twenty years, especially considering the severity of the opioid epidemic in counties like Chatham. "Those damages," he says, "will be developed but could run into the tens of millions of dollars."
Georgia and Opioid Abuse
The opioid epidemic has been severe in the state of Georgia for many years, affecting both small and large areas, both rural and urban. According to the Centers for Disease Control and Prevention, the number of natural and synthetic opioid related overdose deaths in the state increased between 2014 and 2015 by 10.5 percent. The number of synthetic opioid overdose deaths (not including methadone) increased by 64.7 percent in the same time frame. Also, the number of heroin related deaths increased by 37.5 percent.
What Do I Do If My Loved One Is Addicted to Opioids?
If someone you care about has been abusing opioid drugs and needs help, it is important to seek it as soon as possible. Don't wait until the individual has hit rock bottom or until they wake up to the problem. The best action you can take is to get them into treatment as soon as you can.
Talk to your loved one. They may be just as frightened and upset as you. Remember to stay calm and remind them that you love and support them.
However, you may not feel comfortable discussing the issue with them one on one, or you may have tried in the past and it didn't work. If this is the case, try staging an intervention with several individuals who are close to your loved one and will be able to stay calm and collected during the event.
Find a treatment center that your loved one can attend, including one that will accept their insurance. This is the best way to ensure that they get the help they need. Otherwise, they could agree to get treatment and then not go.
Whatever you do, make sure your friend, family member, spouse, or other loved one gets the care they need in a safe, effective treatment center. In many cases, detox is the first step to recovery, followed by rehab.
Begin Your Journey of Recovery from Opioids Today
Call 800-483-2193(Who Answers?) to learn about detox and rehab centers in your area and find out which programs will accept your insurance plan.