Georgia Gets Top Marks for Fighting Opioid Abuse
The National Safety Council gave Georgia the highest marks for taking action against the opioid crisis. The state was among 12 others that received these top marks. This coincides with the National Rx Drug and Heroin Summit, which is being held in Atlanta this week. Though the state received failing marks in 2016, it has improved and now has better marks than most states throughout the country.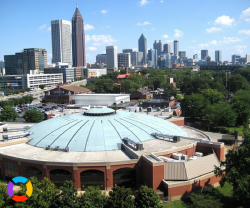 Out of the six measures suggested by the Safety Council for states to take in order to better combat the opioid epidemic, Georgia only missed one: improving data collection. The others it passed, including mandating prescriber education, implementing opioid prescribing guidelines, integrating PDMPs into clinical settings, treating opioid overdose, and increasing the availability of opioid addiction treatment. Only two states, Nevada and New Mexico, were able to improve in all six areas.
How Can I Fight Opioid Addiction at Home?
There are many ways in which the state and federal governments are working to put an end to opioid addiction and create a better, healthier life for their citizens. However, this does not mean one citizen cannot get in on the action as well. You can do things in your own way to fight opioid addiction and to help make a change for the better.
If you have a loved one suffering from opioid addiction, get them help. Treatment is the best, safest way for them to recover from this disorder, and without it, it could be extremely difficult for them to do so. Also, having a friend or family member support them through treatment will actually increase their chances of staying in care as long as necessary as well as recovering safely (National Institute on Drug Abuse).
Know the signs and symptoms of an opioid overdose. It's absolutely paramount that you have this information, as someone you love could experience this life-threatening syndrome and need help, or you might even encounter someone overdosing that you don't know. If you learn to use and carry naloxone with you, even better.
Be able to recognize the symptoms of opioid withdrawal. Unfortunately, many people still don't realize when they have become dependent on these dangerous drugs, and because the symptoms are similar, they may often believe they simply have the flu (National Library of Medicine). It's necessary to be able to notice the signs and to help someone you care about get the necessary treatment, including detox for opioids.
Volunteer as a helper at your local treatment facility or hospital. There are often many ways you can help, and some of them just involve sitting with someone and talking to them while they are in detox or rehab. Ask if there's anything you can do for those in treatment.
You can start fighting opioid addiction at home. It's all about helping people put an end to their dependences and use of opioids, one individual at a time.
Do You Need to Find Safe, Affordable Treatment?
We are available 24/7 to help. Just call 866-351-3840(Who Answers?) now, and a treatment advisor will assist you in finding the safest rehab and detox centers near you.