Law Firm Takes on Opioid Crisis, Pharmaceutical Companies in Athens, GA
An Athens law firm has chosen to file federal lawsuits against a number of pharmaceutical distributors and manufacturers on behalf of Candler County, GA and a hospital in the county. These suits claim that the opioid crisis cost the state and the hospital millions of dollars and that restitution must be made.
According to the firm, Georgia is among the top 11 states when it comes to prescription opioid overdose deaths, and 55 of the 159 Georgia counties had higher overdose rates than the national average in the year 2014. What's more, most of these counties are located in rural areas where patients have little access to care.
Hospitals in these areas also claim immense financial devastation at the hands of the opioid crisis, which is causing many of them to close down. Between 2009 and 2014, the state saw a 100 percent increase in the number of hospital stays for opioid addicts. This was the largest increase in the country at this time.
The firm plans to file more suits in the near future representing a number of other Georgia counties and hospitals that have been irrevocably affected by this immense devastation caused by the opioid epidemic.
Georgia's Opioid Problem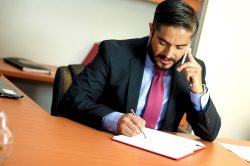 According to the Centers for Disease Control and Prevention, the number of synthetic and natural opioid overdose deaths in Georgia increased between 2014 and 2015 by 10.5. Although this was not considered to be statistically significant by the CDC, it was a level of increase also seen by states like Connecticut, Maryland, Nevada, Hawaii, and at least 15 others. Between 2015 and 2016, the numbers continued to rise by 4.7 percent. As stated by the GeorgiaGov website, the number of opioid-related deaths in 2015 almost equaled the number of motor vehicle deaths in the state.
Much of Georgia is rural, and patients in these areas traditionally do not have strong access to medical help. This is just one of the reasons why the opioid abuse crisis has spread so rapidly throughout the state.
How Can You Put a Stop to Dangerous Opioid Abuse?
The best way to stop abusing opioids and to start recovering is to get real, professional help. This includes detox treatment, which must be immediately followed by rehab. Detox without rehab is not considered treatment for addiction and is not a safe option for recovery.
Detox is focused on helping you stop abusing drugs as well as treating your withdrawal symptoms. At the end of detox, you will either be maintained on a medication or you will no longer be dependent on opioids.
After detox, you must attend rehab. These programs will use medications and behavioral therapies to help you recognize the issues associated with your substance abuse (including potential dual diagnosis of mental illness) and prepare for a life of recovery.
Without professional treatment, it can be extremely difficult to recover, especially from a substance like opioids. These drugs are highly available and the best way to ensure you will be able to put an end to your abuse is to seek real help.
Call Today to Get Help
We want to match you with safe treatment centers in your area, so you can put an end to your substance abuse for good. Call 866-351-3840(Who Answers?) now.