Two-Thirds of Opioids Prescribed After Surgery Go Unused
Nearly 63% of opioids prescribed to patients after surgical procedures are not used, a new study suggests. Opioids are commonly used to treat moderate to severe pain, but researchers from Mayo Clinic say not all surgeries produce the level of pain that calls for opioid treatment. The new data suggests opioids are still being overprescribed to patients after surgery, and continue to drive abuse and addiction rates since many of these leftover painkillers go directly to families' medicine cabinets.
Opioid Use Rates Following Surgery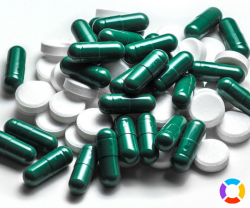 The latest Mayo Clinic study, which was presented at the 2018 meeting of the American Surgical Association, examined 1,907 surveys taken by patients who had recently undergone elective surgical procedures. All patients were asked about post-surgery opioid use, such as the number of opioids prescribed and used, the number of pills they had leftover, and whether they disposed of their leftover pills.
Overall, two-thirds of opioids were unused, and one in three patients didn't take a single opioid for the entirety of their recovery. An estimated 28% of patients reported being prescribed too many opioids, while 8% reported not receiving enough pills. Fewer than 10% of the patients who ended up with leftover opioids disposed of them properly, while the remaining 90% of patients with leftover pills stored them in medicine cabinets at home.
The researchers found that certain surgical procedures produced enough pain to warrant opioid use, and that patients who had these surgeries were likely to ask for refills. Surgeries associated with a high need for opioids included knee replacement surgery, spinal fusions, lung removal, and rotator cuff surgery. However, many surgical procedures required little to no opioids for pain management, including hernia repair, carpal tunnel surgery, mastectomy, and removal of thyroid glands. The study authors say this latest evidence shows there are still certain surgeries and types of patients who are still receiving more opioids than needed.
How Do Leftover Painkillers Cause Opioid Abuse?
Painkillers like oxycodone, hydrocodone, and morphine are highly effective at reducing pain, but these drugs also carry the risk for abuse and dependence, and can quickly lead to addiction. Painkillers are normally only used short-term after surgical procedures to help patients experience a more comfortable, pain-free recovery. Using painkillers for longer than about 10 days greatly increases the risk for dependence due to the way these drugs interact with brain chemistry.
Keeping leftover painkillers in the medicine cabinet increases the risk for opioid abuse because it makes these drugs accessible to friends, relatives, and others who visit the home. Using opioids for non-medical reasons is illegal, and can be dangerous for some on behalf of factors like tolerance and pre-existing medical conditions. For instance, those who use benzodiazepines and who take opioids are putting themselves at a heightened risk for drug overdose since both drugs can cause respiratory depression and slowed heart rate.
In 2016 there were over 63,000 drug overdose deaths in the U.S. — 66.4% of which were caused by opioids. Many opioid overdose deaths are accidental and unintentional, and happen to people who use painkillers for non-medical reasons.
What to Do With Leftover Opioids After Surgery
One of the safest ways to dispose of leftover opioids is to return the drugs to a permanent drug take-back location such as a pharmacy, hospital, or police station. Drug take-back events are regularly hosted by the DEA once or twice per year, and allow community members to return pills to various safe collection sites in their cities.
Flushing opioids down the toilet is another way to dispose of leftover pills, though Mayo Clinic lead researcher Elizabeth Habermann says this disposal method isn't ideal since pharmaceuticals can contaminate water supply. However, Habermann says disposing of leftover opioids down the toilet is preferable to storing leftover pills at home where they can be accessed by others.
If you or a loved one is suffering from opioid dependence, getting help now can potentially save your life, or that of your loved one. Opioid dependence can be safely treated using drug detox and therapy. Call our 24/7 confidential helpline at 800-483-2193(Who Answers?) to learn more about nearby drug detox centers ready to help you or your loved one safely and successfully overcome opioid dependence.