Massachusetts Experts Disapprove of Trump's Opioid Plan
On March 19, 2018, President Donald Trump gave a speech in New Hampshire specifically focused on the substance abuse problem in the state and in the country. One of his most polarizing comments was associated with the idea that some drug dealers should be imprisoned and executed. Massachusetts addiction specialists wasted no time in firing back against the president's comments.
A number of individuals stated that they did not support these ideas and that the plan to incarcerate and execute drug dealers would simply repeat the same errors we have made in the past. Maura Healey, Massachusetts' Attorney General, said that the state has spent "years combating this devastating public health crisis with every tool in our arsenal." While she said she "welcome[s] the Trump administration to the fight," she stated that the true need is for more federal funding. "Unfortunately, we didn't hear enough about that from the president."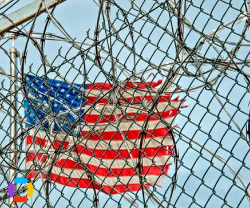 Others like Dr. Andrew Kolodny, opioid policy research co-director at Brandeis University's Heller School for Social Policy and Management, Senator Edward J. Markey, and Michael Botticelli, Grayken Center for Addiction executive director at Boston Medical Center, all stated their distaste for these comments. Some mentioned the fact that it is difficult to draw a line between drug addicts and drug dealers while others said that another War on Drugs is simply not the answer.
Stated Senator Markey, "We will not incarcerate or execute our way out of the opioid epidemic. We are still paying the price for one failed War on Drugs, and now President Trump has drawn up battle plans for another."
Does Incarceration Work Better than Treatment?
No. The idea of simply jailing individuals who have sold drugs, as stated by Michael Botticelli, is less than helpful, as many people sell drugs just to sustain their own habits. When a person leaves prison, they may no longer be dependent on opioids, but they will still be addicted. This is similar to the same kind of unfinished recovery associated with sending an individual to detox but not following up with rehab.
According to the National Institute on Drug Abuse, incarceration is also more expensive than treatment when considering that American tax dollars will most likely be paying for it. For all these reasons, it seems to be a much less beneficial option to send more people to prison, especially with a death sentence, than to help those who need it with expanded treatment options.
What Happens in Opioid Treatment?
A person who seeks professional treatment for opioid addiction will usually receive detox treatment first. This means they will be weaned off the drug with the use of safe medications at doses low enough to avoid causing euphoria, or they will be maintained on these drugs until they are ready to fully withdraw. Then, they will receive access to rehab treatment, which helps them learn to avoid relapse in the future, understand why they started using drugs in the first place, and practice life skills that can help them stay healthy and well.
If you or someone you love is struggling with a substance use disorder, this is medically and scientifically proven to be the best and safest way to recover.
Get Treatment Now
Call 866-351-3840(Who Answers?) to speak with a treatment advisor and get the help you need. We are available 24 hours a day to take your call.