New Jersey Calls for More Inpatient Beds
The state of New Jersey is hoping to create more inpatient beds in underserved areas where patients need help with substance abuse and mental illness. The state department put out the call in early February, asking providers to submit their plans for creating additional beds in the areas of Hunterdon County, Warren County, and Morris County. Providers who are approved can add beds to their facilities with the help of the state government.
This comes over one year after an announcement in February 2017 by Gov. Chris Christie that he wanted to create 864 treatment beds in New Jersey facilities in the years to come. The state made an agreement with 26 providers in November of 2017 to add space to their facilities in order to create at least 811 more beds.
The Link Between Addiction and Mental Illness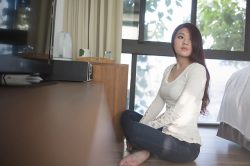 There is a definite link between addiction and mental illness that creates a serious problem for those who suffer from both. Addiction and mental illness are associated with the same risk factors, and individuals who suffer from one are much more likely to suffer from the other than the general population.
According to the National Institute on Drug Abuse, people with substance use disorders are twice as likely as the regular population to experience a mental disorder at some point in their lives.

The reverse of this statement is also true in that people with mental illnesses are twice as likely to become addicted to drugs and alcohol than the regular population.

One of these issues can easily lead to the other.

People who have mental disorders often start using drugs in order to minimize their symptoms, a behavior known as self-medication.
Those who use drugs sometimes experience intense, psychological side effects of their drug use that can mimic or even become full-blown mental disorders. Also, some drugs can intensify the risk of mental disorders in vulnerable individuals, such as marijuana and those at risk for schizophrenia.
Many times, the use of drugs and alcohol and the onset of mental disorders begin around the same time, especially with young individuals, making it hard to determine which of these problems actually occurred first.

More than 8.2 million Americans were suffering from both a mental disorder and a substance use disorder in 2016.
Unfortunately, if these two issues aren't treated simultaneously, one could lead to the other's relapse. For example, someone who is treated for addiction will simply return to their drug abuse once depressive symptoms resurface if their depression is not also treated. This simultaneous treatment can take some intense focusing and often requires the patient to be in a controlled environment, hence the need for inpatient care. According to a study published in Psychiatric Quarterly, those with "high psychiatric severity" often experience better results in inpatient treatment than outpatient.
You Can Recover from Addiction and Mental Illness
If you are suffering from dual diagnosis, you can get the treatment you need in order to recover. Just call 800-483-2193(Who Answers?) today, and we will help you find the best detox and rehab programs available for your needs.