New Jersey Death Toll from Drug Overdoses Increasing
The number of drug overdose deaths in New Jersey increased by 40 percent from 2015 to 2016. According to the New Jersey Office of the State Medical Examiner, 2,221 drug overdose deaths occurred in this state alone in 2016. Sadly, the rest of the country doesn't seem to be faring much better.
Part of the issue that led to the overdose death increase in the state is the misuse of heroin and fentanyl, which are both currently at an all-time high. Heroin is a dangerous opioid drug that has been available to addicts for many decades. It has killed thousands of people every year in the U.S., with the total increasing from around 2,500 in 2012 to over 15,000 in 2016 (National Institute on Drug Abuse). Fentanyl, however, is only recently becoming a serious problem.
What Is Fentanyl?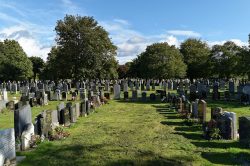 Fentanyl is a synthetic opioid drug that is at least 100 times stronger than morphine and 50 times stronger than heroin. This drug is only meant to be used for serious pain treatment like when a patient is in labor and giving birth. However, people have begun creating their own fentanyl illegally as well as synthetic analogs similar to fentanyl, such as carfentanil, 3-methylfentanil, furanul fentanyl, and acetyl fentanyl.
In many cases, drug sellers or abusers use fentanyl to cut their heroin, but this can easily lead to overdose. Because fentanyl is so much more potent than even the most potent opioid drug (heroin), it is causing serious overdose situations, many of which lead to death.
Recognizing a Fentanyl Overdose
Being able to recognize a fentanyl overdose is paramount, even if you do not have a friend or a loved one who uses opioid drugs. You could help someone on the street that you don't even know if you are able to recognize these signs and symptoms of a fentanyl overdose. These include
Extremely small pupils (often called pinpoint pupils)
Low blood pressure
Slow heartbeat
Slowed breathing or no breathing
Fainting
Unconsciousness
Coma
Cold, clammy skin
Blue nails, lips, tongue, etc. (a result of poor circulation and lack of oxygen)
Dizziness
Confusion
Vomiting
Coordination problems
Muscle weakness
Fatigue
Sleepiness
People who have overdosed on an opioid drug will become very drowsy and may often fall unconscious. In some cases, nothing will be able to wake them, and they will require immediate help. Opioid overdoses can also cause extremely slowed or stopped breathing, which can lead to brain damage and death.
Fentanyl overdoses are especially dangerous because the drug is so much stronger than other drugs of its type. People who overdose on fentanyl may not even realize how dangerous it is either, so it is important to get help as soon as possible. If you think someone has overdosed on fentanyl, you must immediately call 911.
What Should I Do If I Have a Fentanyl Abuse Problem?
Call 800-483-2193(Who Answers?) to speak with a treatment advisor and seek safe, reliable detox and rehab. You can begin your recovery as soon as you call, and we will answer any questions you may have about addiction, treatment, and recovery. Call now.