New Jersey Drug Bust Fugitive Surrenders
Three fugitives were named in a recent drug bust in Ocean County, New Jersey. While two are still at large, one surrendered on Monday, March 12, 2018. The drug bust has already led to 29 arrests across the state and in 7 different New Jersey counties.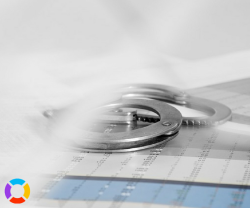 The fugitive who gave herself up is Akera Lewis, a 27-year-old who is currently under charges for heroin possession and distribution. Lewis is from Newark, and currently, her lawyer has not made a statement. As one of the individuals associated with Operation Heading Back, a large drug bust that led to almost 100,000 doses of heroin and nearly 200 pounds of cocaine being seized, as well as guns, vehicles, and close to $900,000 in cash, her story is already well-known to New Jersians.
Ocean County Prosecutor Joseph Coronato stated that Operation Heading Back was the biggest drug bust in the history of the county's Special Operations Group. Part of the reason the bust was so large is because there were no kingpins to the ring itself and that instead many different suppliers were used to move drugs from Lakewood, New Jersey all the way through the state and into New York.
Opioid Overdose Deaths in New Jersey
New Jersey has seen more opioid overdose deaths than many other states. In fact, the Centers for Disease Control and Prevention stated that, between 2014 and 2015, the number of drug overdose deaths in the state rose more than 16 percent. However, between 2015 and 2016, the number rose 42.3 percent more, a shocking increase that more than doubles the previous rate.
While New Jersey was not included in the rates of synthetic and natural opioid overdoses or heroin overdoses, it is true that drug-related deaths in the state have reached a six-year high, which is believed to be heavily created by the opioid abuse rates in the state.
Why Does Opioid Abuse and Addiction Occur?
Opioids are drugs that can be taken safely under a doctor's care, but unfortunately, abuse of these substances often occurs (National Library of Medicine). This can happen for many reasons.
A person starts out taking their medication as prescribed, and then becomes dependent on it, causing them to take larger doses or to try and get more illicitly.
A person starts out taking their medication as prescribed, and they enjoy the way it makes them feel so they start abusing it.
A person starts taking opioids to get high without a prescription, which leads to dependence and addiction.
A person abuses opioid prescriptions and then turns to drugs like heroin and fentanyl when their tolerance becomes too high.
The last occurrence has been much of the reason for the ever-increasing opioid overdose epidemic in the U.S. and in New Jersey. People often turn to heroin and fentanyl, which are both exponentially stronger than prescription opioids, and overdose as a result.
Get Help for Opioid Addiction Now
We are always available to take your call and to help you find safe, affordable addiction treatment near you. Call 866-351-3840(Who Answers?) to find detox and rehab centers where you can begin recovery today.