New Jersey Schools Require Parents to Attend Opioid Seminar
A school district superintendent is requiring that parents attend an opioid seminar before getting tickets to their children's eighth grade graduation ceremonies. David Cittadino made his decision to require attendance for this mandatory seminar after the parent of a child in the school district died of an opioid overdose on Monday, March 19, 2018.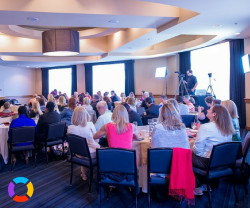 The seminar is called "Hidden in Plain Sight," and a former Drug Enforcement Agency official will speak as well as run it. While many people have commended Cittadino's decision, some parents are pushing back, stating they do not have the time to attend the seminar. However, Cittadino says, when these meetings have not been mandatory in the past, they have ended in a low turnout. He hopes that asking parents to attend the seminar in exchange for graduation tickets will help bring attention to this serious subject in a way other maneuvers haven't before.
The Dangers of Opioid Abuse
Opioid abuse has become a serious problem, not just in New Jersey but in the whole of the United States. People from all walks of life are struggling with this issue, often because they start out taking medications approved by doctors and then end up dependent on these intense painkillers. Dependence can often lead to addiction if the individual doesn't get help and continues using.
There are a number of dangerous outcomes associated with opioid abuse. Overdose is just one of many, and unfortunately, those who take large doses of opioid drugs can die as a result.

Though the opioid overdose death rate is significant in states like New Jersey, there is also a serious danger for children to take these drugs without realizing it. Many of them are easy to swallow, and fentanyl, one of the most potent and dangerous opioids, is often prescribed as a lozenge with a handle, which makes it look like a lollipop (National Library of Medicine).

Other potential side effects of opioids include gastrointestinal issues, confusion or drowsiness (which can be dangerous for individuals who are driving), and vomiting. Those who take large doses and do not die of an overdose can still experience brain damage as a result of not being able to breathe.
Dependence and addiction can set in quickly, even after the person has been taking these drugs for a few weeks. According to new information, those who take opioids under a doctor's prescription for more than 7 days have an increased likelihood of addiction, even if they aren't currently abusing the drugs.
Opioids can be extremely dangerous, and the worst part is almost every family in America is likely to have a bottle of these pills sitting in their medicine cabinet.
What Can Be Done About Opioid Addiction?
If you are someone you love is addicted to opioids, it is time to seek help. Treatment often starts with detox, which will minimize your withdrawal symptoms and allow you to be safely weaned off the drug. Afterward, you will need to attend rehab where you can learn ways to avoid returning to drug abuse. Finally, many people choose to attend aftercare programs such as 12-step groups after rehab has come to an end.
Finding Detox and Rehab Centers Near You
Do you want to learn more about your options for recovery? Just call 800-996-6135(Who Answers?) to speak with a treatment advisor, and we can help you find the best programs for your current needs. Don't wait; the sooner you seek help, the easier your recovery will be.