New Opioid Toolkit Created for Ohio Businesses
The Ohio Chamber of Commerce has created a toolkit that business owners can use to manage the potential of substance abuse among their employees, specifically those associated with opioid abuse. The toolkit is called the Employer Opioid Toolkit, and employers can download it from the Ohio Chamber website. This was unveiled by the Chamber of Commerce on March 14, 2018.
The toolkit holds a number of important resources, including
Information for business owners on the subject of prescription drug, heroin, and fentanyl abuse, as well as other subjects
Sample policies business owners can create regarding opioid abuse
Second chance agreements and how to discuss them with employees
Steps on how to conduct a drug test and what to do with the results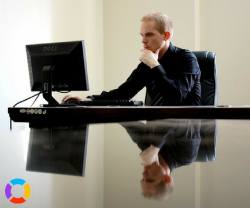 These kits take employers through the many different steps and necessary considerations associated with having an employee who abuses opioids (as well as teaches them how to prevent opioid abuse among workers).
Andrew E. Doehrel, the president of the Ohio Chamber of Commerce, stated Wednesday when he unveiled the toolkit, "I don't have to tell anybody… that we've got a major crisis on our hands in the state when we're talking about opioids." With any luck, this new program will provide some much-needed assistance.
Recognizing Opioid Abuse in Co-Worker/Employee
Substance abuse in the workplace affects every industry and causes a number of problems including injuries, accidents, lost productivity, absenteeism, low morale and illness (Substance Abuse and Mental Health Services Administration). Being able to recognize this problem is important, and this is especially true of the opioid epidemic, which has become severe in Ohio, not to mention the rest of the U.S.
You can recognize opioid abuse in the workplace when someone you work with is…
Sick or absent often with strange reasons why (or no reasons why)
Constantly irritable, violent, and getting into fights with customers, employees, etc.
Having trouble meeting deadlines, not turning in work that is up to their usual standard
Disappearing often for long breaks
Drowsy, dizzy, or has contracted pupils at work
Constantly turning in notes from different doctors
Uncomfortable, edgy, or downright hostile when their substance abuse or symptoms of substance abuse are mentioned
These are often consistent signs that a person is misusing opioid drugs either outside or at work. If you notice this in a coworker or an employee, it's important for them to get help.
Opioid Detox and Rehab
According to the U.S. Office of Personnel Management, most companies have an Employee Assistance Program that offers employees the option of seeking treatment and recovering from a substance use disorder. In the case of opioid addiction, detox treatment is usually necessary, followed by rehab.
Detox helps patients overcome their dependence on opioids. It will also help them navigate withdrawal safely. However, it does not provide the individual with the tools to fully recover from addiction, which is why rehab must follow detox. Anyone struggling with this disorder will require the full treatment program of detox and rehab.
Need Help for Your Opioid Addiction?
Or is someone you love struggling with this disorder? Call 866-351-3840(Who Answers?) to speak to a treatment advisor and find local detox and rehab centers that will suit your needs.