New York Rehab Center Adds Detox, 24-7 Access in Saranac Lake
In Saranac Lake, New York, St. Joseph's Rehabilitation Center Inc. just received the okay to transform an old, unused warehouse into a treatment facility that will offer patients 24-hour care as well as an outpatient expansion. This new facility will also provide 10 beds specifically for individuals going through detox.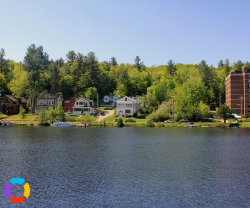 St. Joseph's proposed this idea to the State Office of Alcoholism and Substance Abuse Services in 2017, and the funding has just been approved. While in most cases this would mean the actual execution of these services is far off (sometimes as long as three years or so), the CEO of St. Joseph's Bob Ross says this would be "unacceptable" during the current severity of the opioid crisis. As such, St. Joseph's will partner with Primary Care Development Corp. in order get the new facility up and running more quickly. Primary Care is financing the project, providing $500,000 to St. Joseph's.
"There has been an acknowledgement in the Legislature and Governor's Office that more resources are needed," says Ross. New York state statistics show that opioid deaths have more than tripled from 2011 to 2016, rising from 1,000 to over 3,300.
Is Opioid Detox Treatment Necessary?
Yes. More and more people are struggling with opioid abuse problems, and this is leading to more addictions, overdose deaths, etc. in New York state as well as in the entire country. However, those who attempt to go through opioid withdrawal on their own often cannot do so safely.
In general, uncomplicated opioid overdose isn't life-threatening. But without the help of a detox center, people can sometimes miss the symptoms that could become dangerous, such as depression.

People who are addicted to opioids must always be screened for depression, and severe episodes could potentially lead to suicidal thoughts and actions.

People often relapse during detox or afterward, and those who are not treated for these issues in a professional capacity are more likely to relapse.

According to the National Library of Medicine, more people experience deadly opioid overdoses during or after detox than at any other time in their addictions/recoveries.
This is because they often do not realize that their tolerances have decreased, leading them to overdose on a much smaller amount of the drug.

Those who do not seek detox treatment for opioids are often less likely to seek addiction treatment.

After detox, the medical staff at the facility will urge patients to seek treatment for their addictions. After all, detox itself is not considered an addiction treatment and must be followed by rehab (National Institute on Drug Abuse).
People who don't seek detox treatment often believe they are cured of their addictions after their withdrawal symptoms subside. This is far from the truth, and it may very well lead them into relapse and overdose.
Detox treatment is often the first part of recovery for an opioid addict, as it helps the patient put an end to their substance abuse, become stabilized after withdrawal, and start the transition into rehab.
Want Help Finding Safe Detox Centers?
You can call 800-483-2193(Who Answers?) now, and we will connect you with detox and rehab facilities near you.