New York Senate Passes Laree's Law
On Wednesday, March 21, 2018, the New York State Senate passed a new law, nicknamed Laree's Law, which will enforce more serious penalties for drug dealers. The bill, S2761, would allow New York police officers to charge individuals with homicide if they sell heroin or another type of opioid drug that results in the death of the individual to whom they sold it. Currently, people who sell drugs to an individual who dies as a result of an overdose can only be charged for criminal sale of a controlled substance. The bill is named after Laree Farrell Lincoln who died in 2013 of a heroin overdose.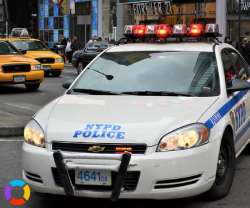 Laree's Law was sponsored by State Senator George Amedore who is a Republican from Rotterdam. According to Amedore, "New York State has established itself as a leader when it comes to increasing prevention and education efforts, making treatment more accessible in every community, and ensuring strong support services for those in recovery. But we need to take on the heroin epidemic from all sides and that includes properly punishing the big business dealers that are bringing this poison into our communities."
The bill is currently on its way to Assembly.
Recognizing a Heroin Overdose
A heroin overdose is an extremely serious condition and a medical emergency. Luckily, it is easy to recognize a heroin overdose even in someone you do not know. It is important to seek help for an individual who you think has overdosed on heroin immediately, as they could experience life-threatening side effects.
Heroin overdoses can be recognized by a few telltale signs.
The individual is breathing slowly, shallowly, irregularly, or not at all.
The individual is extremely confused or delirious.
The individual is very tired or may even be unconscious. Even shaking them or yelling their name will usually not rouse them.
The individual is dizzy, disoriented, or experiencing blurry vision.
The individual has a needle nearby that was used to inject the drug.
The individual is extremely nauseous.
Usually, people who are going through an acute heroin overdose will be very tired and have trouble communicating. Their lips, fingers, and mouth may also start to turn blue from a lack of oxygen (National Library of Medicine). If you notice any of these signs or symptoms, even in someone you do not know, call 911 immediately to get the person help.
Do People Who Overdose on Heroin Need Addiction Treatment?
Yes. Most people who are overdosing on a drug as intense and dangerous as heroin require addiction treatment in order to make a full recovery. Although they will need to be treated in a hospital for their overdose, going through detox and recovering from the overdose itself is not enough. They will still require intensive treatment that will allow them to learn better life skills in order to live in recovery and avoid returning to drug abuse later on.
Do You Know Someone Who Is Struggling with Heroin Addiction?
Don't wait until things get worse. Call 800-483-2193(Who Answers?) today, and you can speak with a treatment advisor about your loved one's options for recovery. Together, we can find safe, reliable detox and rehab centers that will accept your friend or family member's insurance plan and provide them with the most effective care possible.