NIH Head Speaks with Ohio State Professors on the Opioid Crisis
Dr. Francis Collins, the director of the National Institutes of Health, spoke with professors from Ohio State University on Thursday, March 29, 2018 about the severity of the current opioid addiction crisis, not just in the Buckeye State but in the entire country. The professors and researchers with whom Collins spoke were all awarded part of the $1.35 million allocated to help them research and execute their projects, which were focused on minimizing the opioid crisis.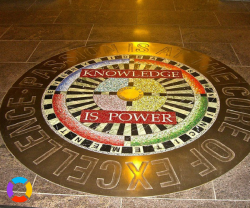 Collins mentioned several changes that he hopes will help both the state and the country better deal with the crisis at hand. The most impressive, however, was that the new budget bill was approved on Thursday, which, as part of its allocations, sets aside $500 million for the NIH to study alternative options for pain management (those that do not include opioids) and treatment for opioid addiction.
Can Pain Be Treated Without Opioids?
There are a number of theories, options, and therapies for pain treatment, many of which are pharmacological in nature but are not opioid-based drugs and many of which are non-pharmacological. The Centers for Disease Control and Prevention list a number of alternative options for treating pain, which include
Exercise therapy
Topical agents
Interventional approaches
Antidepressants
Anticonvulsants
NSAIDs
Still, opioids are currently considered to be the most effective options for pain management, and they are prescribed to almost all individuals with complaints of pain, whether these are associated with a short-term issue like a surgery or a long-term, continuous illness like cancer. Sadly, these drugs are still prescribed and found everywhere, but people can break free from this problem.
How Can I Avoid Opioid Addiction?
If you have been prescribed opioids and are nervous about the possibility of becoming addicted, try following these steps and make sure you are always open and honest with your doctor.
Ask your doctor if there is an alternative method that you can try for managing your pain, either another type of medication or a therapy.
Discuss your fears with your doctor. It is best to be honest. Make sure to discuss any risk factors you may have that could put you more in danger of becoming addicted. These can include biological risks, environmental risks, and/or developmental risks.
Ask your doctor if you can avoid going on opioids for more than 7 days. Those who take these medications for more than a week at a time are much more likely to become addicted at some point in their lives, even if they are not abusing the drug in the first place.
Always take your medication exactly as your doctor prescribed. In many cases, you will be told not to take the medication if you do not need it. Make sure to heed this advice.
If you have any leftover opioids once your treatment has finished, make sure to dispose of them safely. Otherwise, someone else in your household could use them or you might even take them yourself somewhere down the road.
These are some great ways to avoid any problems with opioids. However, the issue of abuse and addiction can still occur. If it has, call 800-996-6135(Who Answers?) to find safe, affordable, and local detox and rehab centers where you can begin your recovery.