New York City to Open Four Safe Injection Sites to Curb Opioid Overdoses
New York City has announced it will open four new safe injection sites to help prevent and lower the rate of citywide heroin and painkiller overdose deaths. The sites, which the city are referring to as "overdose prevention centers," will open in Brooklyn, the Bronx, and Manhattan, and will run one-year pilot programs to determine their efficacy. NYC is the latest to join Philadelphia, Seattle, and San Francisco with plans to open supervised injection facilities.
Preventing Opioid Overdose Deaths in NYC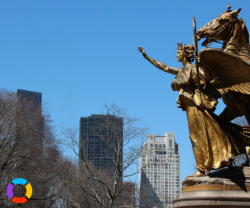 A report released by the NYC Department of Health says citywide opioid overdose deaths have risen steadily over the last 15 years and now outnumber deaths caused by homicide, suicide, and motor vehicle accidents. In 2017 NYC suffered 1,441 opioid overdose deaths — the deadliest year on record. Every seven hours, someone in NYC suffers a fatal opioid overdose — many of which are being caused by fentanyl.
According to the report, opening four safe injection sites in NYC could help prevent up to 130 overdose deaths every year, and save the city's health care system up to $7 million annually. This estimate does not take into account extra savings that may result from reduced crime rates and lowered costs surrounding chronic disease treatment linked to injection drug use.
Each safe injection site will be staffed with trained medical workers who can stop opioid overdoses using naloxone, along with social workers who can connect drug users with opioid addiction treatment. All sites will officially begin operating after their respective local communities finish six- to 12-month pilot outreach programs, and after the state navigates around federal laws prohibiting the facilitation of open illegal drug use.
What are the Benefits of Safe Injection Sites?
Safe injection sites are a method of harm reduction that can help reduce drug overdose deaths, public drug use, and the transmission of deadly diseases like HIV and hepatitis. Safe injection sites allow intravenous drug users to inject drugs using sterile equipment while under constant medical supervision. This public health strategy can help keep communities safe and limit exposure to drug use by providing drug users with a safe place to inject drugs, and giving drug users front-row access to safe, effective addiction treatments.
These sites can also help reduce the amount of government resources being spent on hospitalization, emergency department visits, and other emergency medical services. Science-based evidence suggests that safe injection sites can promote long-term reductions in community and individual drug use rates, and reduce crime rates in nearby communities.
Presently, there are 100 safe injection sites operating around the world — three of which are located in neighboring Canada. There are no safe injection sites currently open in the U.S., though there are needle exchange programs that provide intravenous drug users with clean needles. The four new safe injection sites opening in NYC will be hosted by facilities that already offer needle exchange programs.
Finding Help for Opioid Addiction in Your City
Opioid addiction continues to affect Americans on a grand scale, and remains a serious public health emergency that claims lives at a rate of 115 people per day. Getting help for opioid addiction can save you from an unintentional opioid overdose, and lower your risk for serious medical consequences linked to long-term opioid use. Opioid dependence can be safely and effectively treated using a medical drug detox or with medication-assisted treatment at an opioid addiction treatment center.
Ready to begin your recovery journey? Call 866-351-3840(Who Answers?) to learn about available treatment programs for drug and alcohol addiction.