Ohio Budget Bill Focuses on Opioid Addiction Treatment and Aid
The new state capital budget bill was introduced Monday, February 26th in Columbus, and among the many other proposals—such as money allocated to art projects, museums, improvements for schools, road and bridge building, etc.—lawmakers are hoping to allocate a significant amount of funds to fighting the opioid crisis in Ohio.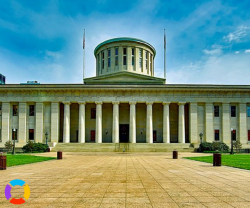 The budget included about $222 million in order to support the infrastructure of opioid addiction treatment programs in the state. In certain cases, this meant restoring some of the treatment facilities that already exist in Ohio like the Applewood Jones Home, the renovation of which will cost around $350,000. Other treatment centers are being expanded. Still more may be built from scratch, which could cost around $700,000.
While this budget still has a long way to go before it is heard in both chambers of the state government, it currently places substance abuse treatment on par with some of the issues that have received more attention and funding for many years, which is a considerable win for the issue itself.
The Opioid Epidemic in Ohio
The opioid addiction and abuse crisis is extremely serious in the state of Ohio. Merely between 2014 and 2015, the number of natural and synthetic opioid deaths rose 13 percent in the state, which is statistically significant, according to the Centers for Disease Control and Prevention. Also, unintentional poisoning by drugs became the leading cause of injury-related deaths in Ohio back in 2007, surpassing car accidents for the first time ever (Ohio Department of Health). Unfortunately, this epidemic has been affecting people in this state for a long time.
Treatment for Opioid Addiction
Treatment, however, can help those who are already addicted to opioids. Without safe, effective care in a professional detox and rehab facility, people often struggle with their ability to avoid relapse and stay sober. But with the help of these programs, addicts can build strong recoveries from substance abuse.
First, most individuals start in detox treatment. Detox is a program that treats dependence on drugs rather than addiction itself. Patients are weaned off their drugs of abuse in order to avoid withdrawal symptoms. In some cases, patients may stay maintained on drugs like buprenorphine or methadone to build safer recoveries.
After detox, patients need to attend rehab in order to build a strong, safe recovery. Detox alone is not considered treatment for addiction. In rehab, patients learn how to cope with the issues that could cause them to relapse (like stress and triggers) as well as how to manage their day-to-day lives in recovery.
Treatment for substance abuse—especially for opioid addiction—is effective and well-researched. Most people start with detox and then move on to rehab, sometimes even within one facility. However, everyone deserves to be able to recover in the way that is most effective for their needs.
We Can Help You Find Detox and Rehab Centers Near You
Just call 800-483-2193(Who Answers?) now to speak with a treatment advisor. We will be happy to connect you with detox and rehab facilities that will allow you to begin your recovery as soon as possible.