Ohio Man Sentenced in Drug Case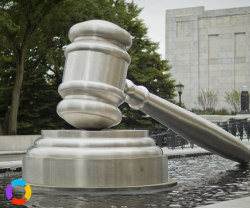 James R. Rockwell, a 51-year-old man from Ironton, Ohio, pled guilty to two counts of drug trafficking in court on March 16, 2018. While he was able to plea away a third charge, he was not able to get off on the other two. Rockwell was sentenced to 36 months in prison, 18 months for each count, by Judge Charles Cooper. The drug in question was methamphetamine, an extremely potent stimulant drug.
In addition, another man, Jonathan Dunn, pled guilty to the possession of undisclosed drugs in Ohio. Dunn is from Portsmouth, Ohio, and he was placed on community control sanctions by the judge of his case. The sanctions last four years, and Dunn was also ordered to attend a Mended Reeds counseling program, pay court fines, and complete 200 hours of community service. These cases were unrelated.
Why Do People Abuse Methamphetamine?
Though the opioid crisis continues to rage on in the United States, and especially in states like Ohio, methamphetamine abuse is still causing serious problems in the state. This drug is highly dangerous, but many people abuse it for its multiple side effects.
Methamphetamine can cause a person to require little sleep and feel extremely energized. Along with the high the drug creates, this can make an individual feel almost invincible, which is why many users experience delusions of grandeur when high (Center for Substance Abuse Research).
The drug can also make a person lose weight very rapidly. While this can seem like a plus to those hoping to shed pounds, it is extremely unhealthy to lose weight through this drug, as it eradicates a user's appetite. Most people become malnourished and ill from using methamphetamine, not to mention experience tooth decay, skin infections, and other issues.
Methamphetamine users may come across the drug for all different reasons, but those who abuse it will become addicted very quickly. Unfortunately, the prescription version of the drug can cause similar effects to the street version, which is why it is so highly regulated by the government and why doctors rarely, if ever, prescribe it (National Library of Medicine).
How Can I Recognize Meth Abuse in a Loved One?
Those who are abusing methamphetamine will often be extremely underweight, will not sleep, and will not take care of their personal hygiene. In addition, these individuals will usually be extremely keyed up and excitable unless they are going through a crash period, which will make them irritable, angry, and depressed.
People who are on meth may also become violent or experience other strange behaviors. These individuals sometimes experience drug-induced psychosis, which causes hallucinations, delirium, and other symptoms similar to those of schizophrenia.
If you think someone you love is on methamphetamine, it is important to get them treatment as soon as you can. The sooner they begin recovery, the safer and easier it will be.
Need Help Finding Detox and Rehab Centers Near You?
Call 866-351-3840(Who Answers?) to speak with a treatment advisor. We can help you locate facilities that will suit your loved one's needs and allow for them to achieve a safe, effective recovery.