Opioid Epidemic Worsens as Overdoses Increase by 30% in One Year
The CDC has announced that the number of opioid overdoses in the U.S. increased by 30% from the third quarter of 2016 to the third quarter of 2017 — indicating that the nationwide opioid epidemic is growing progressively worse. This latest report was based on roughly 91 million emergency room visits across the U.S. between July 2016 and September 2017, and on over 142,500 visits related to opioid overdoses.
States That Saw the Highest Jumps in Overdoses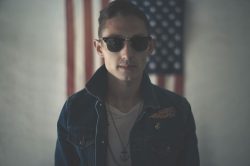 The CDC's latest report reveals that opioid overdose rates increased across every demographic group to affect men and women of all ages, though certain states and regions were hit harder than others. The Midwest region saw the highest increase in overdoses at 69.7%, followed by the West which experienced a 40.3% jump. The number of opioid overdoses in large metropolitan areas increased by 54% in 16 states.
Wisconsin, Delaware, Pennsylvania, and Illinois were the only states that experienced over a 50% increase in ER opioid overdose visits within the last year, with Wisconsin seeing the highest jump of 109%. Opioid overdoses in Delaware increased by 105%, followed by Pennsylvania at 81%, then by Illinois, which saw a 66% increase. The only states that experienced a decrease in opioid overdoses were Kentucky, West Virginia, Rhode Island, Massachusetts, and New Hampshire.
Why is the Opioid Epidemic Getting Worse?
Considering the U.S. opioid crisis is now a public health emergency, why is the epidemic getting worse? Acting CDC Director Anne Schuchat says the availability of new deadly drugs like fentanyl are what's driving opioid overdoses nationwide, especially in parts of the country where supplies of those drugs are increasing at fast rates. Schuchat adds that the CDC believes the number of people struggling with opioid addiction has remained stable in recent years, but that the opioids available today are far more dangerous and deadly than they were five years ago.
Dr. Andrew Kolodny, co-director of opioid policy research at Brandeis University, says the opioid epidemic is getting worse because the U.S. still hasn't received the amount of funding it needs to treat Americans struggling with opioid addiction. Many others agree with Kolodny, saying the federal government can increase access to treatments for opioid use disorder, implement safer prescribing practices at the state level, and educate the public about preventing opioid overdoses.
How to Protect Yourself from an Overdose
Anyone who uses prescription or illicit opioids faces the risk of becoming addicted or suffering an overdose. To protect you and your family from an opioid overdose, the CDC suggests educating yourself about the risks of using opioids, storing your opioids out of reach of children, family, and friends, and learning how to administer naloxone — an opioid overdose reversal drug.
More ways to avoid an opioid overdose:
Use opioids only as directed by your doctor.
Do not use opioids without a valid prescription.
Safely dispose of leftover opioids at a pharmacy or drug take-back event.
Do not give opioids away to friends and family.
Do not use illicit street drugs like cocaine, heroin, and counterfeit painkillers that might contain fentanyl.
Learn what an opioid overdose looks like so you can administer naloxone.
Get help at an opioid addiction treatment center.
An opioid detox center can help you safely and comfortably overcome opioid dependence using a medical detox or medication-assisted treatment — both of which involve the use of medications that relieve drug cravings and withdrawal symptoms. Going through drug detox can help you get clean and improve your health so you can take back your life after suffering from addiction.
Use our detox center directory to locate the nearest drug detox center, or call our 24/7 confidential helpline at 800-483-2193(Who Answers?) to speak with an experienced addiction counselor who can help you find affordable treatment.