Opioids No Better Than Other Medications for Pain Treatment, Study Says
Opioids are no better at treating chronic pain than other over-the-counter and prescription medications, according to a new JAMA study. The study is the first of its kind to examine the effectiveness of opioids for treating long-term chronic pain that lasts over 12 months, to that of non-opioid drugs that carry a lower risk for addiction. This new evidence reveals that opioids have no advantages for pain relief that outweigh their known risks for dependence, addiction, and overdose.
Comparing Opioids to Non-Opioids for Long-Term Pain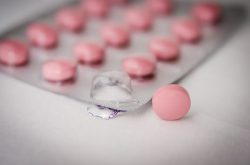 The latest JAMA study was led by Dr. Erin Krebs from the University of Minnesota, and involved 240 veterans who either suffered chronic back pain or osteoarthritis of the knee or hip. Before the study, all patients had been experiencing intense, ongoing chronic pain. For the duration of the year-long study, half the patients were given opioids to treat their pain, while the other used non-opioid over-the-counter and prescription medications like acetaminophen, naproxen, and lidocaine.
Nine months into the study, the group using opioids said they continued to experience chronic pain, while the non-opioid group reported experiencing less pain at lower intensity levels. The opioid group also reported a higher number of side effects such as nausea, drowsiness, and constipation, and reported feeling slightly more pain nine months after starting opioids than the non-opioid group.
A study released last November showed opioids are no better than non-opioids when used to treat pain in emergency rooms, while another recent study showed that patients who use fewer opioids after surgery tend to experience less pain than those who take more pills at higher doses.
Why Aren't Opioids Better for Treating Chronic Pain?
Krebs says that long-term opioid use is ineffective for treating chronic pain due to the way these drugs cause tolerance. After a few weeks or months of regular opioid use, the body becomes tolerant and requires higher doses to achieve the same effects. Unfortunately, increased sensitivity to pain is a common side effect of long-term opioid use — meaning people who use opioids to treat ongoing pain may experience higher levels of pain later on at some point during treatment.
Dr. Muhammed Farhan, medical director of the University of Missouri who was not involved with the JAMA study, says many of his patients who use high doses of opioids continue to experience ongoing pain, and spend most of their days in bed trying to recover with sleep. Farhan also adds that many Americans expect to feel no pain with opioids, which can actually result in more pain and a lower quality of life with continued opioid treatment. Krebs agrees with Farhan, and says medications should be combined with exercise therapy, yoga, and other rehabilitation treatments for the best outcome — especially for those who increase their doses of opioids under the impression their pills will completely eliminate all pain.
What To Do if You're Addicted to Opioids
In 2016 over 53,000 Americans died from drug overdoses caused by opioids. New data from the CDC reveals that the rate of opioid overdose deaths increased by 30% from the third quarter of 2016 to the third quarter of 2017. Opioid addiction and overdoses have become a serious nationwide epidemic resulting in a lower U.S. life expectancy.
If you are one of millions of Americans who may be struggling with opioid addiction, the safest way to overcome your addiction and avoid an overdose is to get help at a professional treatment center. Opioid addiction is a serious health condition that can lead to an overdose even if your body is tolerant and you've been using the same doses for a period of time. But opioid detox treatments can help you get clean and overcome dependence on these highly addictive drugs.
Opioid addiction is commonly treated using medication-assisted treatment or a medical detox — both of which use FDA-approved medications like buprenorphine and methadone to relieve opioid withdrawal symptoms like insomnia, nausea, and bone aches. Opioid detox treatments can be combined with therapy, support groups, and counseling so you can learn the skills you need to manage cravings, stay sober, and achieve a healthier, addiction-free lifestyle.
Call our 24/7 confidential helpline at 866-351-3840(Who Answers?) to learn more about available opioid detox treatments in your area, or use our directory to explore nearby detox centers in your city and state. We'll provide you with all the resources you need to find treatment and overcome addiction.