Senator Fighting for Federal Money to Fight Opioid Crisis
Senator Sherrod Brown of Ohio was in Youngstown on Tuesday, March 27, 2018 discussing the issue of the Interdict Act, which was signed into law in January by President Donald Trump. This act concerns the federal money that will soon be given to the states affected most by the current opioid epidemic. Senator Brown assured the Youngstown Police Department along with constituents that he was fighting for part of the $450 million allocated in the bill to be brought to Ohio.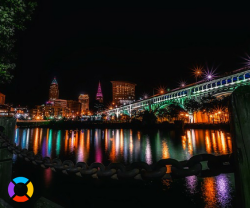 "Ohio is number two in per capita opioid addiction to West Virginia," said Senator Brown during the meeting. "We're number one in the number of deaths. So, when we set a priority that the states that are hardest hit get the first dollars and the most dollars, that means Ohio has been spoken for in a big way. It means we'll be at the front of the line for funding."
However, the number of opioid overdoses has actually increased at least somewhat in areas like Trumbull County and Youngstown. The Police Chief of Youngstown, Chief Robin Lees, states, "We've seen a slight decline" since the first of January." Though this is favorable, Lees does agree that the state will still need to "step back and take a look at it in kind of the long haul so to speak."
Opioid Overdose and Death
Unfortunately, opioid overdoses are still sweepingly common in the United States and especially in areas like Ohio. Though they might fall slightly at one time or another, the numbers are still overwhelming and have led to many more individuals in the Buckeye state having known or loved someone who died of an opioid overdose.
Overdose is a common outcome of this addiction, specifically because opioids cause the breathing to slow considerably, sometimes to the point where the individual stops breathing altogether after taking large doses of the drug. This then leads to an inability for enough oxygen to get to the brain and body, potentially causing brain damage (Substance Abuse and Mental Health Services Administration). The person will also become very drowsy, which can lead to them falling asleep and not even noticing the fact that they are having trouble breathing.
According to the Centers for Disease Control and Prevention, the number of synthetic opioid overdoses between 2015 and 2016 increased in Ohio by a staggering 85.1 percent. As such, even when these numbers decrease for several weeks or so, they may show a continual incline over a longer period, especially in states like Ohio, which have been hit hard by the epidemic.
How Can I Stop?
If you know you need help to stop using opioids and safely recover from your addiction, look no further than substance abuse treatment. You can start in detox where you will be safely weaned off of opioid drugs and treated for any withdrawal symptoms. Afterward, you can seek rehab treatment and learn to avoid relapse and live safely without drugs.
Your life can get better. Just call 866-351-3840(Who Answers?) to learn more about the treatment centers in your neighborhood and how you can choose the best options for your safe recovery.