The Majority of Fentanyl Enters the Country Through USPS, says Senate Investigators
A recent investigation conducted by the Senate found that the majority of illicit fentanyl entering the U.S. is sent using the U.S. Postal Service. Within the last two years, an estimated $766 million worth of fentanyl was sent to Americans using USPS. Fentanyl distributors in China are saying USPS is the most effective way to get illicit opioids into the U.S., since the mail service lacks up-to-date technology that can track and detect packages containing drugs.
The Ease of Buying Fentanyl Online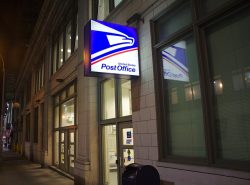 The investigation, which was led by the Senate Homeland Security and Governmental Affairs Committee and discussed in a recent hearing, was conducted to identify loopholes in the U.S. postal system involving fentanyl shipments from China. Investigators posing as buyers identified fentanyl vendors using a simple Google search, and asked questions regarding the best ways to ship fentanyl without detection.
The investigators learned that the majority of China's fentanyl distributors prefer using the Express Mail Service via USPS, since only one-third of packages sent using this system are processed using advanced electronic data. Fentanyl shippers admitted to charging extra fees for FedEx and UPS, since many packages sent with these services normally get held up by Customs and Border Protection, and are never delivered. But the USPS has fallen behind on advanced technology that accurately tracks packages — making it easier for China to get fentanyl into the U.S.
The Senate's report recommends that the USPS start using advanced electronic data on all international packages, and streamline the process for which targeted packages are turned over to authorities. The USPS has responded to the Senate's report saying it will continue working with law enforcement to help address the opioid crisis, but may need extra funding from Congress to meet the Senate's requests.
Why is Fentanyl So Dangerous?
Fentanyl is up to 100 times stronger than morphine and up to 50 times stronger than heroin. Most batches of fentanyl are so potent they can instantly cause an overdose via inhalation or touch. Fentanyl coming from China is often far more deadly than domestic fentanyl, since Chinese manufacturers create the drug using a variety of illegal chemicals that produce countless adverse effects including death.
Fentanyl often comes in the form of a fine powder that can easily be mixed into other illicit drugs including heroin, cocaine, and methamphetamine. The drug can be ordered from any one of several online distributors who can send the drug directly to your doorstep via mail carriers like USPS. Fentanyl caused more than 20,000 overdose deaths in 2016, and is expected to cause even more overdose deaths in future years unless steps are taken to block shipments and curb the opioid epidemic. Opioid addiction affects roughly two million Americans, and was linked to more than 53,000 overdose deaths in 2016.
How to Stop Using Fentanyl Safely
Withdrawing from fentanyl and opioids on your own is dangerous and not recommended, since certain withdrawal symptoms can cause complications and increase the risk for a relapse and overdose. Common fentanyl withdrawal symptoms include drug cravings, vomiting, bone pain, and insomnia, among many others. Attempting to detox from fentanyl on your own can be risky and painful, and may not help you stay sober.
One of the safest ways to stop using fentanyl is to get help from a professional drug detox center. An opioid detox center has access to medications that relieve all your fentanyl withdrawal symptoms, including drug cravings. Overcoming fentanyl dependence at an opioid detox center lowers your risk for a relapse and overdose while allowing you to recover with less pain and discomfort.
If you are using fentanyl and need help quitting, call our 24/7 confidential helpline at 800-483-2193(Who Answers?) right away to speak to an addiction specialist. We'll discuss all your treatment options, and help you find the nearest opioid detox center ready to help you achieve lifelong sobriety from fentanyl and other opioids.