Traffic Stop Turned Drug Bust
A Florida Highway Patrol officer stopped three women from northwest Georgia who were driving through Lake City, FL on Thursday, March 8, 2018. Although this only started out as a minor stop, it turned into a drug bust, and the three women in the car were eventually sent to jail.
The three women were pulled over by the officer whose reasoning was that he smelled marijuana smoke coming from their car. The women said they were simply taking a trip from Atlanta to different vacation spots in Florida, but once the second officer arrived and the car was searched, the story turned out to be a different one. The women had a small Rubbermaid container inside their car, and inside, there was over 3 pounds of methamphetamine. In the car, officers also found marijuana stored in several different bags as well as a grinder and residue from previously used marijuana.
Bond is set at $500,000 for each of the three women who have all been charged with smuggling and trafficking meth as well as marijuana possession. Each pound of meth the women were carrying with them on their trip is considered to be about $2,300 to $3,000 in street value. Though one of the women says the meth was not in her possession, the officers claim there is enough evidence that all three individuals were intending to sell these drugs.
Is Marijuana a Gateway Drug?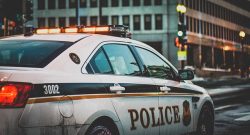 Although there have been many studies on the subject, according to the National Institute on Drug Abuse, there is no surefire evidence that marijuana abuse will absolutely lead to further types of drug abuse, such as the use of drugs like methamphetamine. In previous studies, marijuana use during adolescence has been found to cause reactivity of dopamine in the brain reward centers of rodents. However, there isn't conclusive evidence that proves marijuana abuse will absolutely lead to other types of drug abuse later in life.
This does not mean that marijuana itself is safe to use at all times. The drug can cause dangerous side effects, especially when someone is driving under its influence. In the short term, marijuana can cause dizziness, coordination problems, anxiety, and paranoia. In the long term, it can cause problems with memory, problems with learning and storing new information, sexual dysfunction, increased blood pressure, and loss of motivation (Center for Substance Abuse Research).
The Dangers of Methamphetamine Abuse
Methamphetamine is an extremely dangerous drug that, when abused, can cause a number of side effects. CESAR states that a person using meth can experience serious, even life-threatening side effects such as
Hallucinations
Paranoia
Anxiety and depression
Malnutrition
Skin problems
Tooth decay
High blood pressure
Homicidal and suicidal thoughts
Stroke
Heart infection
Kidney, lung, and liver damage
Seizures
Anyone who is using this drug regularly needs immediate help in the form of addiction treatment and detox.
Get Treatment for Your Addiction Today
We can help you find detox and rehab centers that will offer you safe, effective care close to home. Call 800-483-2193(Who Answers?) now to speak to a treatment advisor and get the help you need.