Treatment Centers Ask DEA to Lift Ban on Mobile Methadone Vans
In 2007 the U.S. federal government stopped issuing new licenses for mobile methadone vans over concerns regarding potential drug diversion. But now, many addiction treatment centers across the country are asking the DEA to lift its ban so people in rural and underserved areas who suffer from opioid addiction can gain access to methadone maintenance therapy. At present, mobile methadone vans are only operating in Puerto Rico and six states to treat people with opioid addiction.
What is Methadone, and What Are Mobile Methadone Vans?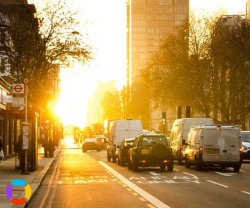 Methadone is one of three FDA-approved medications considered to be the standard of care for treating opioid addiction in the U.S. People who suffer from addiction to heroin, oxycodone, and other opioids can replace their drug of abuse with methadone to reduce drug cravings and withdrawal symptoms, along with the risk for relapse. Of the three medications commonly used to treat opioid addiction, methadone is the oldest, most researched, and most widely used medication, but also the most tightly regulated.
Methadone is a Schedule II drug that carries a high risk for abuse and dependence, and can only be dispensed at clinics and treatment centers by licensed prescribers. Methadone is not available by prescription and cannot be taken or used at home like other medications that treat opioid addiction like buprenorphine and naltrexone.
The first mobile methadone vans started operating in Boston and Baltimore in 1990. Mobile methadone vans travel to rural areas and neighborhoods where opioid addiction rates are highest, and dispense methadone to people in need who are unable to travel to a fixed location every day to receive their medication. The vans greatly benefit those who live far away from brick-and-mortar treatment centers, and who cannot find treatment programs within commuting distance.
What is Being Done to Lift the Ban on Methadone Vans?
Some mobile methadone vans in the U.S. have remained in operation since before the moratorium on new licenses went into effect in 2007. But now that opioid overdoses are killing an average of 115 Americans per day, many addiction treatment centers along with SAMHSA want the DEA to lift its ban as quickly as possible. At a recent conference in New York City attended by addiction treatment professionals, DEA official James Arnold announced the agency was months away from releasing new regulations surrounding the licensing of mobile methadone vans.
In the meantime, some cities and states are proactively working on outfitting mobile methadone vans so they can be ready to serve opioid addiction patients when the licensing ban is finally lifted. A Seattle-based treatment center recently received an $11 million grant from SAMHSA to purchase four new methadone vans, while the state of New York has set aside several million dollars to expand access to methadone and other opioid treatment medications that can be dispensed from mobile vans.
Other Ways to Get Help for Opioid Addiction
Though mobile methadone vans may be few and far between in the U.S., there are still an estimated 1,500 methadone clinics and dispensing locations in operation. But people who cannot travel to a treatment center daily to receive methadone can take advantage of other options proven safe and effective at treating opioid addiction.
Inpatient drug detox centers allow patients to live on site for the duration of time they spend recovering from opioid addiction — eliminating the need for daily travel. Many inpatient treatment centers use a medical detox to treat opioid dependence, which is where patients withdraw from opioids under 24/7 medical care and supervision to lower the risk for complications. With a medical detox, patients may still have access to medications like methadone, buprenorphine, and/or naltrexone that can relieve drug cravings and withdrawal symptoms, and help them stay sober.
Free and low-cost drug detox treatment may be available to those who need financial assistance or help with covering the cost of treatment. Many treatment centers also offer sliding scale fees, scholarships, and other payment options to make treatment affordable for nearly anyone who needs help recovering from opioid addiction.
Call our 24/7 confidential helpline at 866-351-3840(Who Answers?) to speak with an addiction counselor about your available treatment options and to learn whether you qualify for low-cost treatment. Detox.com will perform a free insurance verification check, and help you find the nearest drug detox center ready to help you become healthier and addiction-free.