Trump's Plans to Resolve Opioid Crisis Include Death Penalty for Drug Traffickers
The White House has officially announced plans to enforce stiffer penalties — including the death penalty — for high-volume drug traffickers indicted in the U.S. This latest move is an effort to cut down on the amount of deadly opioids circulating U.S. streets, and reduce the number of nationwide drug overdose deaths. In 2016 there were over 64,000 drug overdose deaths — nearly one-third of which were caused by potent synthetic opioid drugs like fentanyl.
Why is Trump Pursuing the Death Penalty for Drug Traffickers?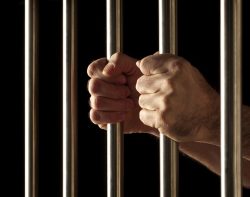 In recent weeks, Trump has pointed out that other countries with less of a drug problem are using the death penalty on high-intensity drug traffickers — suggesting that the U.S. justice system may be too soft on traffickers given its current opioid crisis. Trump says high-volume drug traffickers are killing up to thousands of Americans by selling dangerous drugs like fentanyl, and by mixing these drugs into other substances like cocaine and meth without users knowing. Trump also points out that many of these drug dealers end up killing as many as 5,000 people over the course of their lives by providing them with drugs, but are not being punished as murderers.
Congress recently approved an additional $6 billion to fight the opioid crisis, but Trump has yet to formally announce exactly how those funds will be spent. Officials from the U.S. Department of Justice have not yet released specifics regarding how the death penalty will work, but suggest that capital punishment will be appropriate in some instances — especially for dealers bringing large quantities of opioids like fentanyl into the U.S. Trump plans to make a formal announcement surrounding enforcing the death penalty for drug traffickers while visiting New Hampshire this week.
What Else is the White House Doing to Combat the Opioid Crisis?
In addition to rolling out capital punishment for high-volume drug traffickers, the White House plans on improving funding for opioid addiction treatments, and building a campaign to educate Americans about the overprescribing and abuse of opioids. The White House wants to reduce the number of nationwide opioid prescriptions by one-third within the three next years, and ensure that all federal and state healthcare providers improve their opioid prescribing practices within the next five years.
The White House is also continuing to fight the opioid epidemic using its DEA 360 Strategy — a comprehensive three-pronged approach to combating opioid use through law enforcement, diversion control, and community outreach. Enforcing harsher penalties for high-intensity drug traffickers is included as part of the DEA 360, which involves working closely with state and local law enforcement teams to identify and target violent gangs, drug cartels, and traffickers contributing to the epidemic.
What You Can Do to Fight Opioid Addiction
Opioid addiction affects over two million Americans, and is killing thousands of people every year in the form of overdoses. If you or someone you love is struggling with opioid dependence and addiction, understand that professional treatment can help you and your loved ones stay safe from the opioid crisis. An opiate detox center can help you safely overcome opioid dependence with less discomfort and a reduced risk for complications so you can lessen your chances of experiencing a deadly overdose.
Opioids including heroin, fentanyl, and prescription painkillers are all highly addictive substances, and can lead to dependence even when used for a short period. Roughly 80% of heroin users report using prescription painkillers first before turning to heroin. However, heroin and counterfeit painkillers being sold on the streets are now reported to contain small amounts of fentanyl, which is up to 50 times stronger than heroin, and can instantly trigger an overdose.
What can you do to fight opioid addiction? Learn how to recognize common signs of addiction, and take steps to seek treatment for yourself or a loved one who may need help recovering from opioid addiction.
If you need help fighting opioid addiction, call our 24/7 confidential helpline at 800-483-2193(Who Answers?) to discuss your treatment options with one of our caring addiction counselors. We'll help you find the nearest drug detox center so you can achieve improved health, a lower risk for overdose, and an addiction-free lifestyle.