Two Bills Introduced to Fight Opioid Epidemic
In Georgia's State House, two bills were introduced on March 14, 2018 that lawmakers are hoping will slow the tide of the opioid epidemic in the state. The first of these bills, Senate Bill 357, will create a council made up of health strategists and agency heads. The bill would also appoint a director of health care policy and strategic planning. This individual would report to the governor with matters on substance abuse and health care. The council, if assembled, would be called the Health Coordination and Innovation Council.
The bill was introduced in addition to Senate Bill 352. This second bill would allow the state to appoint a director of substance abuse, addiction, and related disorders. It would also fight the issue of patient brokering (where doctors or treatment facilities receive kickbacks for taking on certain patients) specifically in the instance of rehab centers taking on individuals for additional funds/benefits.
The first of these two bills passed in the House on March 15, 2018 and had already passed in the Senate in early February. The second passed in the Senate in early February but has yet to pass in the House.
Is Treatment Really Necessary for Opioid Addiction?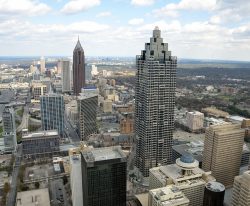 Absolutely. Without the proper treatment program, it can be extremely difficult to overcome an issue like opioid addiction.
Those who do not seek help often relapse, especially during withdrawal or just after. Sadly, this is the most dangerous time for a relapse to occur, as your tolerance for the drug will be much lower during this time (National Library of Medicine).
Those who do seek treatment, according to the National Institute on Drug Abuse, are often able to stop using drugs, become functioning members of society, and minimize their likelihood of engaging in criminal behavior.
With the full treatment program of detox and rehab, you can start to change your future and become healthy and happy again.
Without the proper treatment, it is extremely difficult to break free of addiction. This is because addiction is a disease, and as such, it requires the same type of safe, effective medical care you would seek for a similar illness like diabetes, a mental disorder, or asthma.
Finding the Right Treatment Program
It is true that some treatment facilities are run by scam artists trying to get money from individuals in need of help. It is also true that certain proper treatment programs may not be the right fit for your needs. As such, finding the right option can be difficult.
Make a list of everything you will require from your treatment program, even things like kosher meals or other necessary options that may not even relate to your addiction.
When you call a facility, make sure it will offer everything you require, even those options that do not relate to your substance use disorder.
Ask if you can visit the facility before you begin treatment there. This will allow you to ensure that you feel comfortable in the program and that you will be able to continue treatment there for its full duration.
Get Help for Your Addiction Now
You can get the help you need when you call 800-483-2193(Who Answers?). We are happy to match you with rehab and detox centers near you that will offer you the best care possible.