U.S. Rep Plans Opioid Summit
Karen Handel, a U.S. representative from Georgia, is planning an opioid summit for May 1, 2018. The summit will take place in the 6th Congressional District of Georgia, and she hopes it will bring people together and allow them to learn more about how we can all fight the opioid crisis together.
At the Capital City Club, Handel discussed the summit and her intention to hold it during a Brookhaven Rotary Club meeting on April 4, 2018. Handel believes it is important for all Georgians, especially those in the Sixth District, to start to understand the problem of opioid addiction together and to help one another in the fight.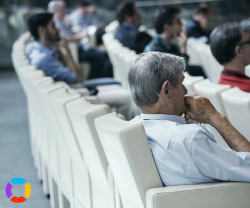 "We need to try and make sure the dollars at the federal and state level are being leveraged in the best way. Time is of the essence, for young people and for the families who are seeing the devastating impacts from opioids."
Handel stated that she wanted the summit to begin in May but to also have another date in June if possible. No final decision has been made on where the event will be held, but it could potentially take place in Sandy Springs or in Alpharetta.
How Do I Recognize Opioid Withdrawal?
One of the worst side effects of opioid addiction is withdrawal. People who go through opioid withdrawal are likely to experience extreme pain in addition to uncomfortable withdrawal symptoms. According to the National Library of Medicine, a person can go through opioid withdrawal because they became dependent from taking the drug as prescribed, but in many cases, opioid withdrawal is an issue associated with addiction and abuse as well.
The main signs of opioid withdrawal include
Runny nose
Coughing
Sneezing
Fever
Insomnia
Agitation
Anxiety
Depression
Muscle, bone, and joint pain
Chills
Hot flashes
Nausea
Vomiting
Diarrhea
Dilated pupils
Sweating
Yawning
If you notice these symptoms in someone you love, now is the time to get them help for opioid withdrawal.
Is Treatment Necessary for Opioid Withdrawal?
Usually, uncomplicated opioid withdrawal is not life-threatening, but without treatment, it can certainly become dangerous. Depression can worsen suddenly, causing suicidal thoughts, and some individuals become dangerously dehydrated as a result of the sweating, vomiting, diarrhea, and other fluid-losing symptoms caused by this syndrome. It is important to ensure that the individual receives the proper help, so they can safely navigate withdrawal.
In most cases, the best option is a professional detox program. These facilities help manage withdrawal symptoms so they are not as severe and prepare patients for rehab. Anyone who has been abusing opioids will need to seek rehab after detox has ended in order to safely recover from opioid addiction. Detox is often a fantastic choice for early recovery, especially because it helps those who are struggling with dependence put an end to their opioid abuse and create a clean slate in order to prepare for a life of recovery.
You Can Get Help Now
Call 800-483-2193(Who Answers?), and we will connect you with a treatment advisor. We are always available, 24/7, to help you find safe, effective detox and rehab centers near you.