Detox Program in Chemung County Expanded
20 new beds will now be added to the treatment center Trinity of Chemung County in Chemung County, New York, thanks to a $2.38 million award given to the Council on Alcoholism and Substance Abuse of Livingston County Inc. or CASA.
Governor Andrew Cuomo recently awarded over $10 million dollars to expand treatment services for addiction, specifically in the areas of withdrawal treatment and stabilization. At least 84 new beds are expected to be added to underserved areas such as Chemung County, and the programs themselves will offer 24/7 care for those struggling with addictions to substances like opioids, alcohol, etc.
As Cuomo said in a recent statement, "Communities across the county have felt the impact of the opioid epidemic and New York will continue to combat this scourge until this crisis has been eradicated once and for all."
Is Detox Really Necessary for Addiction?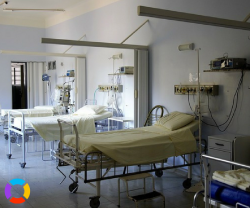 Yes. Patients who are addicted to dangerous drugs must either fully detox or become maintained on specific medications in order to recover safely. The second of these options is available to long-term opioid addicts, but all individuals suffering from drug addictions will require detox treatment that takes their dependencies into account.
According to the National Institute on Drug Abuse, the job of detox is to manage the symptoms caused by withdrawal. These can be physical or psychological in nature.
Usually, detox takes anywhere from several days to several weeks, depending on the severity of one's symptoms. Sometimes, post-acute withdrawal syndrome (or PAWS) will occur, which creates lingering symptoms that continue after detox has ended. However, detox helps treat severe, acute symptoms, which paves the way for a safe rehab experience.
You must remember, though, detox is not a treatment for addiction, and on its own, it does little to minimize the chances of relapse. Detox must be followed with rehab in order for you to safely recover.
Is Inpatient Detox the Best Choice for Me?
Not everyone needs to detox in an inpatient center, but this can often be a safe, effective, and even necessary option in certain cases. Some people do require the 24-hour care and intensive medical treatment found in inpatient detox centers. If you are…
Suffering from severe withdrawal symptoms
Suffering from a substance use disorder that is traditionally associated with dangerous or life-threatening withdrawal symptoms such as

Alcohol
Benzodiazepines
Barbiturates
Methamphetamine

Undergoing treatment for more than one substance use disorder
Diagnosed with co-occurring mental disorder(s) and addiction(s)
Not living in an environment that is conducive to recovery
Not living in an environment where you will be safe
Lacking a support group of friends and family members who can look after you while you are not in treatment
Afraid that you will relapse if left alone during or after detox
you may want to choose inpatient care. Your safety is paramount during recovery, as is your ability to receive the care you need during detox and beyond.
Call Today to Find Treatment
Call 800-483-2193(Who Answers?) for help finding detox and rehab centers near you that will offer you the exact care you need.