Florida Sees Troubling Numbers of Dependent Newborns
Babies being born to addicted mothers and experiencing neonatal abstinence syndrome (NAS) in Florida almost doubled from 2015 to 2016. In 2015, there were 2,487, and a year later, there were 4,215. This is a serious issue in the state showing that the problem of addiction among the population of pregnant women isn't going away.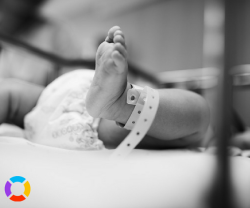 A Sarasota hospital, Sarasota Memorial, saw very troubling numbers in 2016: 114 of the 3,622 children born at the hospital had NAS. The highest rate of babies born with this syndrome in 2016 in the state of Florida was in Volusia County. 1 in 10 babies were born with this diagnosis.
Recently, a woman named Cassie Steidtmann gave birth to a daughter, Zilah, who happened to avoid the syndrome itself, even though Cassie used heroin while pregnant and needed to stay maintained on methadone until a few days before giving birth. When asked about her experience, Steidtmann stated, "I think there needs to be more support in the community for pregnant women who are addicted."
What Are the Needs of Pregnant Women Who Are Addicted to Drugs?
Like other particular groups, pregnant women have specific needs when it comes to their treatment. According to the National Institute on Drug Abuse, both the mother and the fetus are in danger when drug abuse occurs during pregnancy, and treatment must take both of their needs into account.
Most people could be easily maintained on methadone during their treatment for opioid abuse. However, expectant mothers often have concerns about their children experiencing neonatal abstinence syndrome, which can be life-threatening.

In some cases, buprenorphine is a better medication to treat pregnant individuals, but not as much research has been done on the drug's effect on this population.

Other types of evidence-based practices, such as behavioral therapy, are helpful for pregnant individuals in most cases, although they must take into account the difficulty for the expectant mother to discuss her feelings and her experiences.

It is important for doctors and therapists to be sensitive to potential trauma, which disproportionately affects addicted women over addicted men.
What Is NAS?
NAS is an uncomfortable and even life-threatening syndrome experienced by children born to dependent mothers. Treatment under a doctor's care is necessary even after the baby is born. Symptoms of NAS, according to the National Library of Medicine, include
Blotchy skin
Diarrhea
Fever
Excessive crying
Excessive sucking
Poor feeding
Irritability
Hyperactive muscles
Increased muscle tone
Fast breathing
Stuffy nose
Sneezing
Sweating
Shaking
Slow weight gain
Insomnia
It can be highly dangerous for a newborn to go through these symptoms. In some cases, babies can even experience seizures. This is just one reason why doctors try to avoid NAS in babies born to dependent mothers, although going through withdrawal during pregnancy can also be extremely dangerous and cause miscarriage.
Getting Help for Opioid Addiction
If you or someone you love is pregnant and needs help for opioid addiction, we are available 24-7 to take your call. Dial 866-351-3840(Who Answers?) now to speak with a treatment advisor and find treatment facilities near you that will accept your insurance and provide you with your own specialized treatment plan.