Florida Infants Undergoing Neonatal Withdrawal Syndromes Surged in 2016
Florida's Agency for Health Care Administration found there was a severe increase in the number of babies with neonatal addiction, dependence, and withdrawal in Florida hospitals in 2016. In 2014, only 1,903 babies in the state suffered from neonatal withdrawal syndrome, but this number increased to 2,487 in 2015 and finally to 4,215 in 2016. Between 2014 and 2016, there was more than a 120 percent increase.
The number of opioid related deaths at all ages also increased in Florida during 2016. These numbers rose 35 percent between 2015, when 4,242 opioid deaths were reported, and 2016 when 5,725 were reported. Florida lawmakers and healthcare providers have attempted to make changes in order to curtail these severe increases, but it is not clear if they are working as of yet because the 2017 numbers have not been calculated.
The Opioid Crisis in Florida and the United States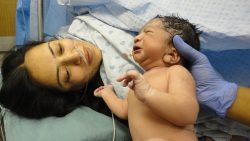 Though the numbers are not yet in for 2017, this is clearly a current Florida crisis that is also being experienced by the rest of the country. Heroin and fentanyl overdoses are increasing across the U.S. because more and more people are switching from abusing prescription opioids to purchasing heroin or illicitly made fentanyl.
In addition, maternal opioid use has been on the rise in the U.S. since 2003, according to the National Institute on Drug Abuse. It is also stated that every 25 minutes, a child is born in the U.S. suffering from opioid withdrawal.
Recognizing Neonatal Abstinence Syndrome
Babies who are born with this syndrome will often experience a number of withdrawal symptoms, some of which can even be life-threatening. The National Library of Medicine states that these symptoms can include
Fever
Rapid breathing
Sweating
Flu-like symptoms (such as sneezing or stuffy nose)
Irritability
Excessive sucking
High-pitched screaming or crying
Diarrhea
Seizures
Seizures and dehydration are serious dangers for babies born with this syndrome. Hospitalization is necessary, as the baby will need to be monitored for worsening symptoms and will often need to be treated with medications.
Fighting the Neonatal Opioid Addiction Epidemic
One of the best things you can do if you are an expectant mother and you are using opioids is to get help. When you seek detox treatment, your doctor will put you on medication that will help you stop abusing drugs and get stabilized. Often, patients who are pregnant are encouraged to stay on medication during their pregnancy because it is much safer than going through withdrawal.
Babies who are born to individuals maintained on drugs like buprenorphine or methadone may still experience neonatal abstinence syndrome, but their symptoms will often be much less severe and easier to manage than if the individual were continuing to abuse these dangerous drugs.
It is always better to seek help than to suffer in silence. Those who do not get treatment for opioid addiction and/or withdrawal during pregnancy are putting both themselves and their babies at serious risk.
We can help you find the best, safest programs for addiction rehab and detox for opioid drugs. Just call 800-483-2193(Who Answers?) now to speak with a treatment advisor.