Massachusetts Senator Calls for Federal Aid for Opioid Crisis
Senator Elizabeth Warren is calling on the federal government to help solve the opioid epidemic, similarly to the way the government dealt with the AIDS epidemic during the height of the crisis. Warren is proposing to file legislation in Congress, along with Elijah Cummings, a Representative from Maryland, that will be modeled after the Ryan White CARE Act. The CARE Act asked that federal funds be given to the states that had been impacted most by the AIDS crisis, and the legislation put forth by Warren and Cummings will do the same.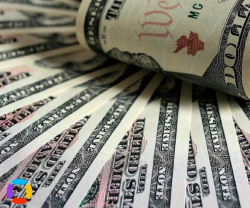 Warren, who hopes to do more than dictate legislation, wants to get involved herself in dealing with and solving the opioid crisis. Among her plans, she has stated that she wants to visit Methadone Mile, which is an area of Boston where many opioid treatment clinics and drug markets are all packed in together. The area was recently renamed Recovery Road in an effort at rebranding it.
Do Methadone and Buprenorphine Treatment Actually Work?
Many people have been able to find success with these medications, which can treat withdrawal symptoms, minimize cravings, and allow an individual in recovery from opioid addiction to live a more comfortable, stable life free from substance abuse.
Some individuals are given methadone or buprenorphine in slowly minimizing amounts in order to wean them off opioids but also to avoid the experience of intense withdrawal symptoms. This is known as medically assisted withdrawal or detox. It can be highly effective, especially for opioid addicts who need help getting through this syndrome safely.
However, some people may decide to stay maintained on methadone or buprenorphine for several months, years, or indefinitely. This can also be effective, as according to the National Institute on Drug Abuse, these medications are given at doctor-recommended doses that do not cause euphoria or other intense effects. While many people believe maintenance drugs are merely swapping one type of abuse for another, these medications are completely safe when taken at a doctor's prescription. Patients don't get high, and they can even drive, work, and spend time with their families, all while maintained on long-acting opioids.
These medications do work for many because it is not always possible for a person to stop taking opioids cold turkey or even for them to go through detox early on. Instead, medication maintenance can allow them the option of stopping their dangerous substance abuse and being able to recover their lives.
Can I Still Detox If I Start Medication Maintenance?
Yes. You can eventually decide that you are ready to be weaned off the drug, and if your doctor agrees, this can happen slowly. Usually, treatment with methadone lasts at least a year before the patient can be weaned off the drug, but sometimes, you may decide to stay on it longer (NIDA). The good news is you can always talk to your doctor when you think you are ready to begin detox.
Start Your Recovery Today
Call 800-483-2193(Who Answers?) now to speak with a treatment advisor, and you can find safe, reliable detox and rehab centers near you. We are always here to help you choose the best program, and we can even verify whether or not your insurance will cover a particular option. Just call today.